Jax says, Mum-ma Ain-Ree, Vewy vewy Ain-Ree. Be hoppy Mum-ma.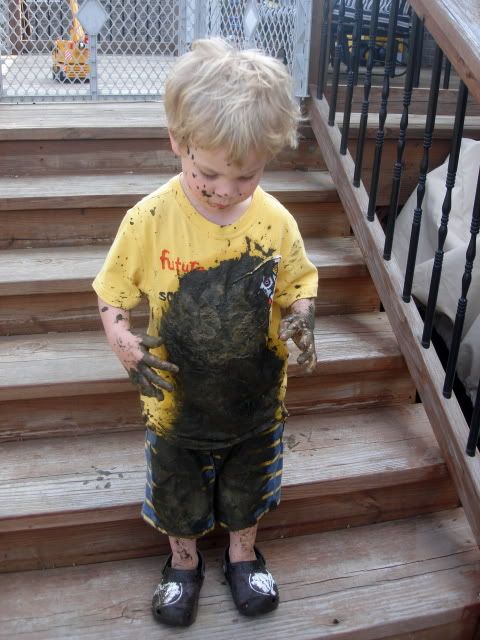 I was sitting on the deck and was letting him play in the yard. He was in mmy total view and I still let him lay out there for about 3 minutes before it occured to me what the hell was going on. This is a wet spot from our freaking drainfield. Ok, so the outfit might be ruined, but more importantly, can't he possibly get sick from this????
UPDATE: After soaking in Oxy-Clean.....