I'm so pleased with myself...
I loved the dress in Mels siggy and went on to Etsy to buy a knot apron dress... bought a pattern instead...
Here is a little one I made for Siena..
Here she is all cute... (ignore the wierd feet... I darkened the background and forgot to blend the feet...
Here is a set I made for Harrisons little 3 year old friend... I made her a matching dress for her dolly...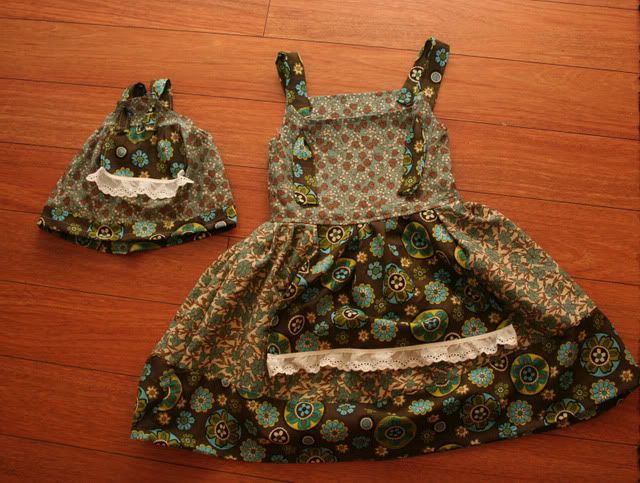 I just ordered some Dr. Suess fabric to make some more... I may have to open an Etsy shop ...
FUN!