Here are some pics from our family vacation to British Columbia. We went for an extended weekend with my ILs BIL and fam and hubby's auntie & uncle. I (as I'm sure you all might recall) was not overly thrilled for this trip... LOL (putting it mildly) buut, turns out it was a great time. I ignored some of the stupid stuff said, and just enjoyed my family and some amazing fishing!!!
just before leaving our driveway
everyone is smiling and happy! no idea where we're going yet! lol love surprises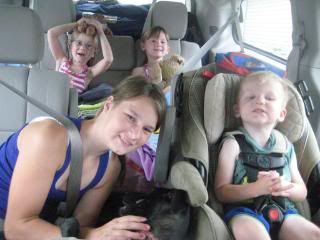 a little someone we met along the way...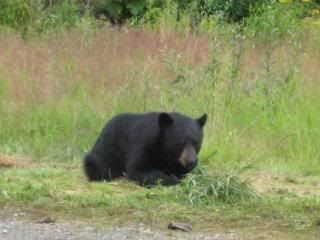 peek a boo... who's hiding under there? AJ that's who! lol lil weirdo was all MOMMEEEEE take my picture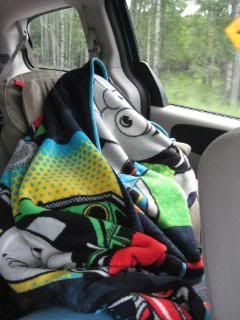 Emma caught the first fish from our family... 13 inch Rainbow Trout. (from shore too I might add lol)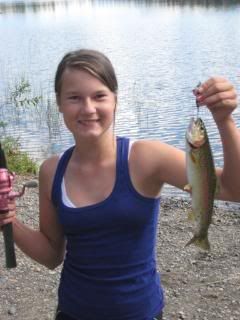 AJ and kids checkin out the fishie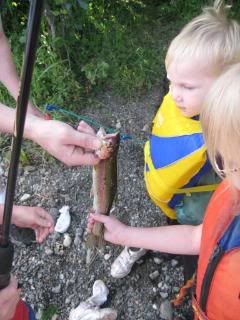 Emma and her brand new pink fishing rod mommy got her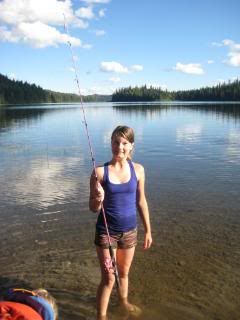 AJ "fishing" lol (they had their practice casting plugs in, so they had no hooks on at this point)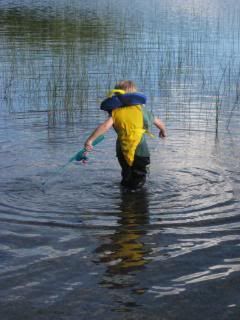 Ruby "fishing"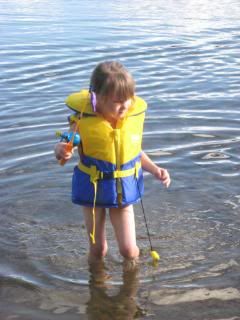 Daphne "fishing"

AJ fishing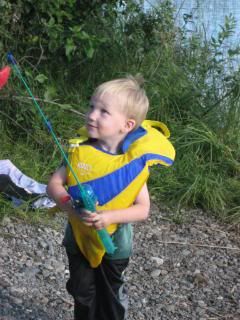 Daphne and ruby going fishing with Grandpa!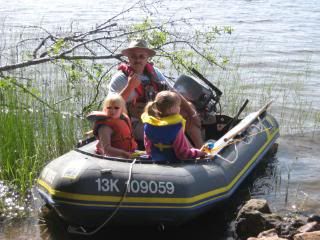 and it was successful!!! Daphne caught 2 trout with her little kid fishing rod mommy got her!

Daddy took Ruby fishing and she caught her first fish too!!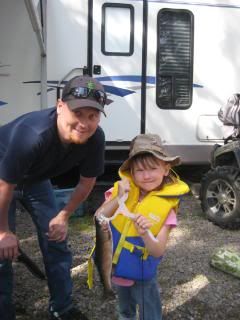 Daddy & Mommy got to go out with just AJ and he caught his first one too!!! it was a smaller one, but mommy would'nt let daddy throw it back LOL his first fish had to be a keeper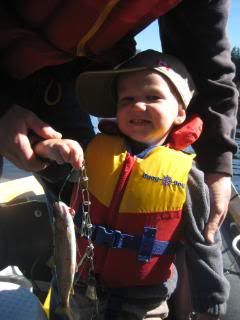 Mommy, Daddy and AJ with our haul!

helping daddy drive the boat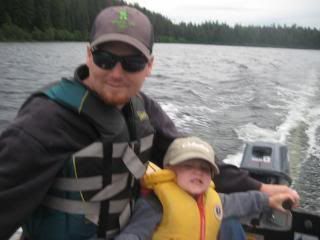 Emma and our nephew (Gilford, Adam's younger brothers son) with their haul from the lake where all the BIG fish were! Emma's was something like 15 3/4 or 16 inches long!!!

Daphne with her fish and her rod with the funny pink worm hook she caught her fish on! hystarical! she caught a fish on the silly lure that normally would never work!!! LOL it was a PINK WORM!!!! lol!!!

Mommy & Daddy's haul from the big fish lake lol

On our way home, going through the mountains we decided to stop and fill our water bottle with fresh mountain spring glacier water, amazing... so Emma decided to drink from the "fountain" LOL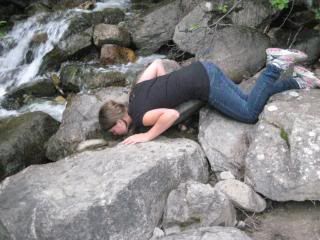 Our arrival home... slightly different than our departure picture... LOL