I finished in the nick of time... like an hour before DH got home! he was shocked (had no idea) like he stoof there mouth open and in "awe"
We have a small pantry....
materials:
white paint ( I had some in the garage)
contact paper (Target/ Home Depot)
I bought a few jars .. and bins
and 2 small lazy susans
* Dh needs to install baseboards.. in the coming weeks*
and I need a lighting solution.. the genius who built this house thought no lighting in the pantry was a good idea :rolleyes: I am thinking a touch sensor light or motion sensor
Before
After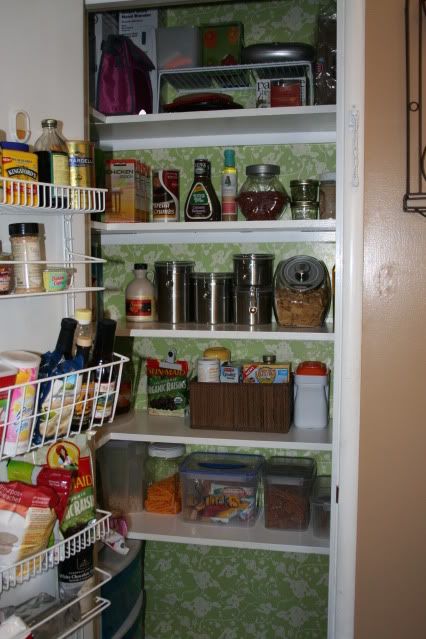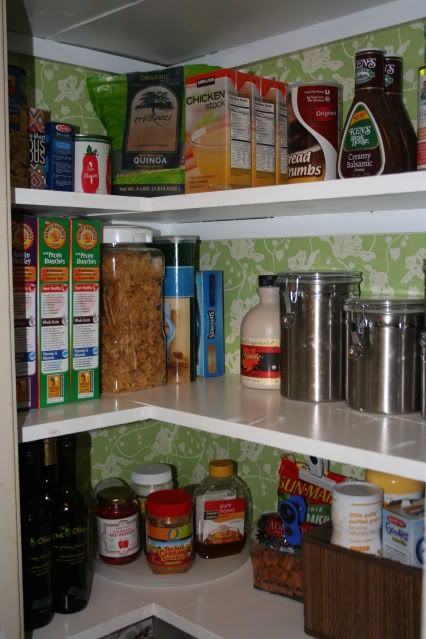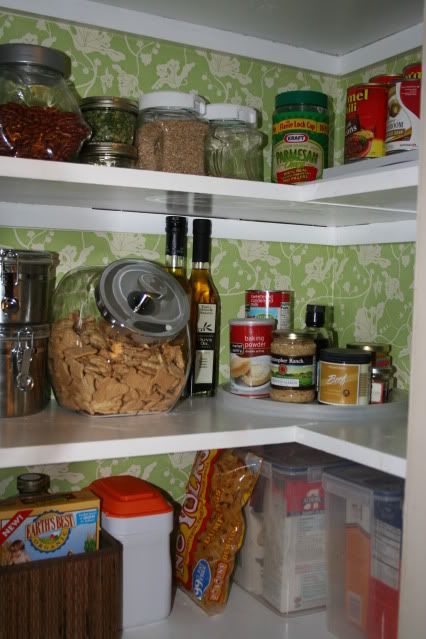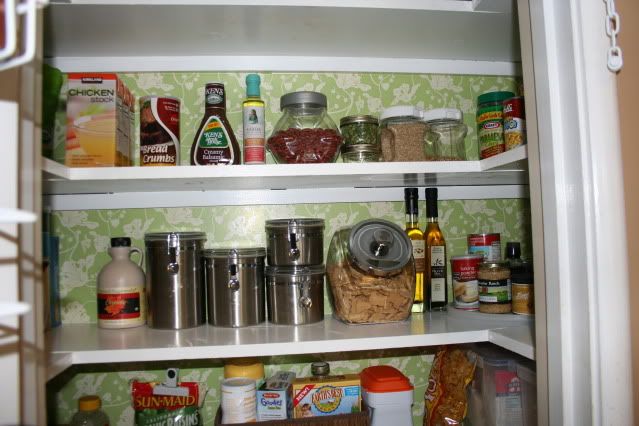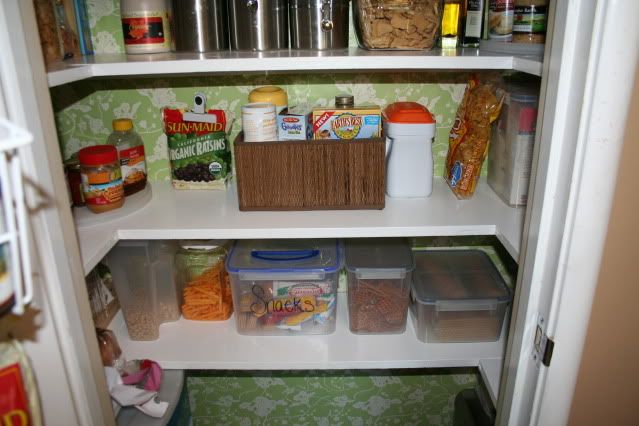 The bottom shelf is kids stuff.. I have a whole bin labeled "Snacks" with various zip baggies of stuff for Owen.