Got this adorable Sunshine Cardigan because the front is trimmed in the same fabric as the ruffles, which we already had. It's 12M and HUGE
LOVE this top but it's an 18m and for the fall/winter, so it's really big, the black velour ruffles are part of a set that we already had.

This Maya dress is BEAUTIFUL, and the Stew ruffles go with the dress below as well. Dress is 18m and is for fall, the ruffles are 12m and are huge. LOL Wish I could have gotten decent pics of this, but she became obsessed with the doorstop.

Got the dress from my favorite GF seller. It's 12m and runs like an 18m, guess she'll be wearing this next spring.
The ruffles are the same as the pics above. I pulled up her dress and got a good pic of them, they are TDF. Wish I had picked up a top to go with them. Maybe I'll go hunt one down, because they don't deserve to be covered with a dress.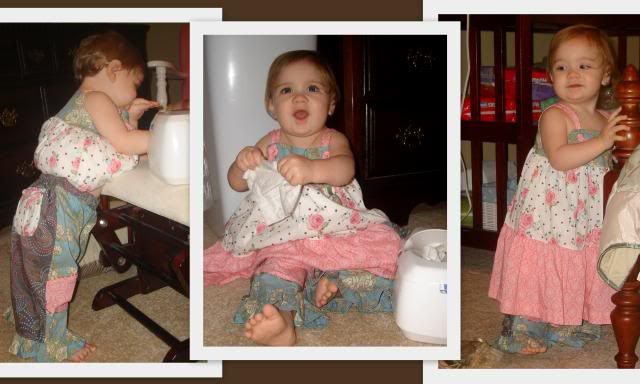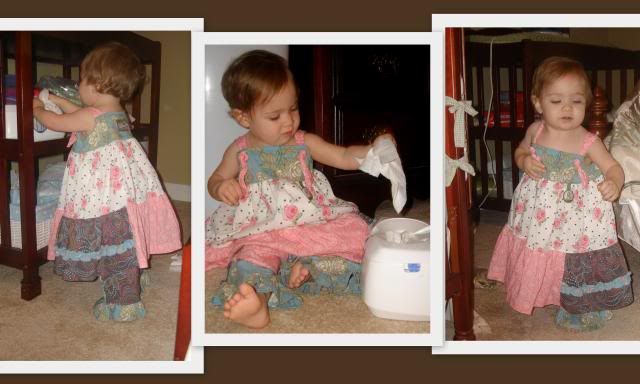 Another knot dress that I scored from the same GF seller. Snagged the ruffles from the platinum sale, they are a PERFECT match. She was pretty much done trying clothes on at this point so she kept turning her back to me. I have a million pics of her back and only these few so-so ones of her face.:(