Yesterday was Joshua's first birthday! It's so crazy to think that this year has gone by already. As fun and exciting as it is to watch him grown and develop, part of me is a little sad and missing my 'baby' - is that weird??
We had two parties for him this weekend. On Saturday we went to a park by the lake with my friends (so this was like his 'English' birthday!
) Brought some snacks and cupcakes - the kids played at the playground and the adults stood around chatting and drinking beer and wine! (I LOVE the fact that we can do that here - definitely can't drink in a public park back home!!)
Some pics at the park - in his Mama Made birthday outfit!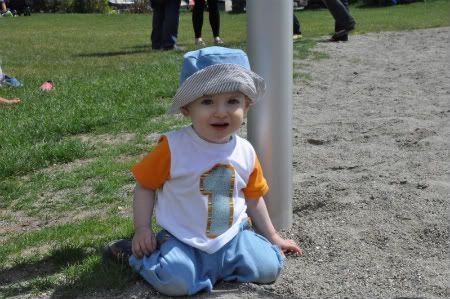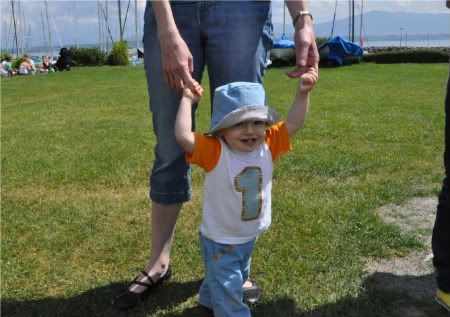 A friend took photos of presents and cake so still waiting to get them!
And yesterday we had the grandparents and godparents over for his 'French' party!
Mama made cupcakes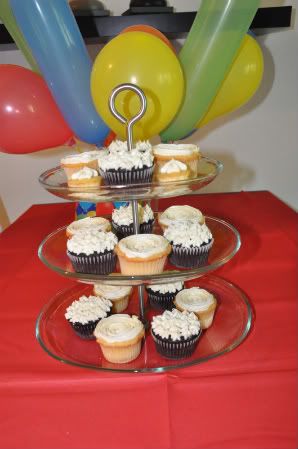 Mama made birthday banner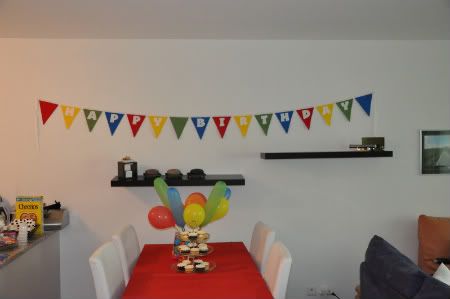 Opening presents (and a glimpse of another Mama made birthday outfit!)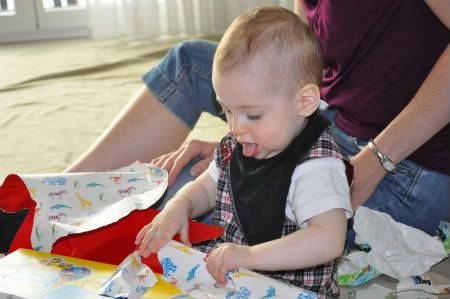 And the 'cake photo' - HA HA - he totally ignored his cake both days, could barely get him to touch it, much less try and eat it - I gave him a tiny bit on a spoon which he promptly spit back out.. sigh... a little bit disappointed at the lack of a good'cake photo'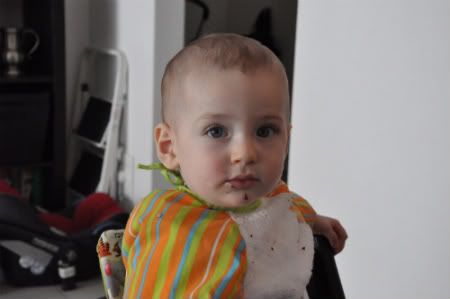 I stilll can't believe my boy is ONE!! We're off to the Ped. today for his 12 month check and some shots I think... boo for shots...
So... I think that just leaves Maia as the last of our 'April' birthdays??
k