well i wanted to come on here and say hi, it's been a while since a random update and hi!
we just got back from a week vacation at my bffs and jade did AWESOME!!! flew both ways and she handled it like a pro. we played ya-ya-ya and ba-ba-ba games (thinking ya-ya sisterhood pronunciation!) to pop her ears, watched backyardigans on my phone (love airplane mode!) and watched daddy contemplate a career as a flight attendant :confused: not sure his ppl skills are up to it though lol. spent the week playing with a 3 yr old and learning new words, we are officially in the 'NO' club but she does it so diplomatically you almost can't be mad when you should be! she can almost say her own name now! we played with grandma on 3 days this time!!! for those of you that remember, last year we weren't sure my mom would even be able to hold her, well this year, jade ran up to give her a hug and my mom just leaned down and picked her up like it was nothing!! :eek: it took my mom 3 hours to realize she had done it mind you!! love the power of mom strength, i think that will reign as my most prized memory for the year. we got more pics taken and lots of pics playing all week. halloween was a blast, jade bounced from house to house until she suckered daddy into picking her up!
jade had a bit of a sinus cold the week before we left, was fine the whole trip, bff's dd got a stomach bug the last day (enforced a much needed day of rest on all of us!) and jade developed croup the night we got home
good thing though is that i caught it within 24 hours of first symptoms showing! so it's not bad. she had stride (that wheeze) and it sounded like she couldn't breath so we took her in thinking pneumonia or bronchitis, still, it's nice to get to talk with the doctor and find out that you are not an over protective paranoid mom bringing their child in for every little cough and that it is something, even if you don't want your child sick, does that makes sense!
any way! some pics to brighten your day!!
in the woods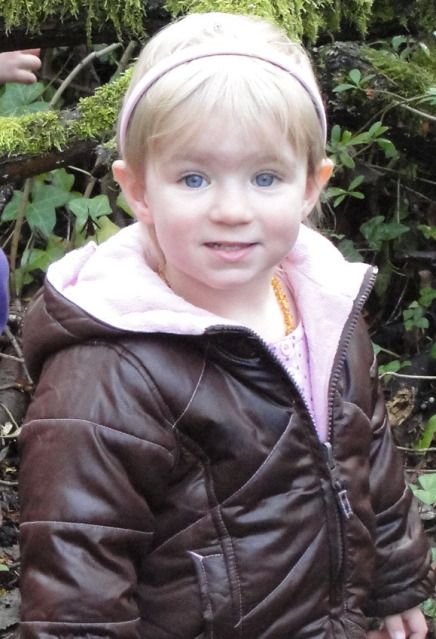 sporting her cool shades!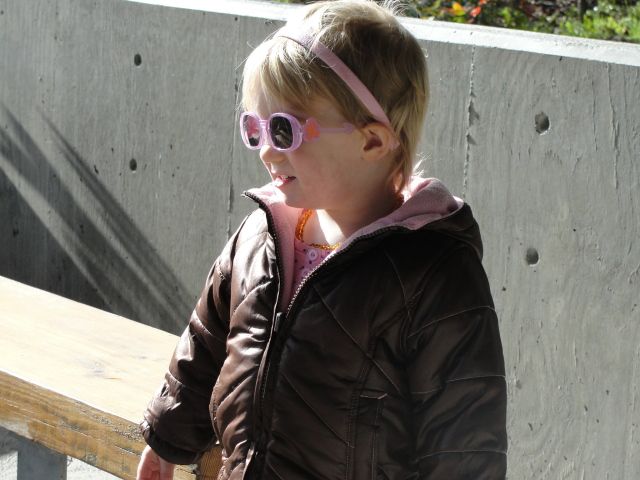 mommy and jade watching ducks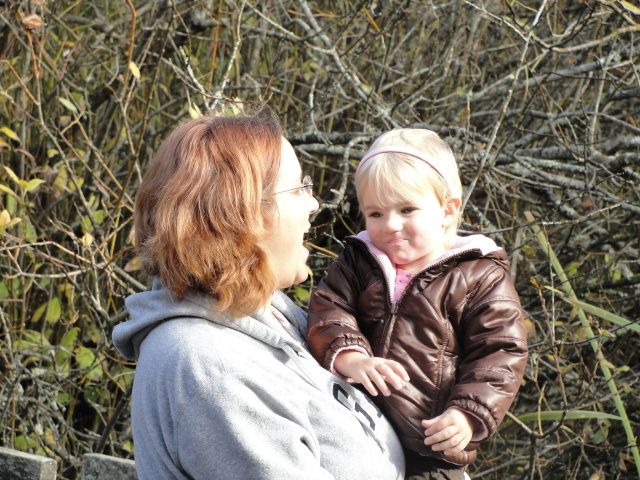 daddy and jade walking home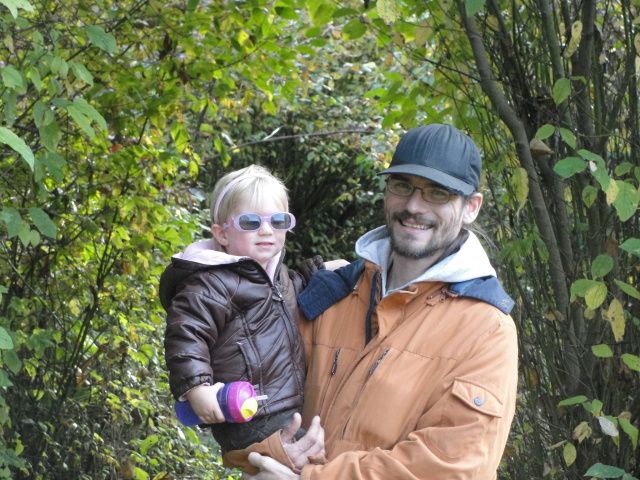 daddy and jade halloween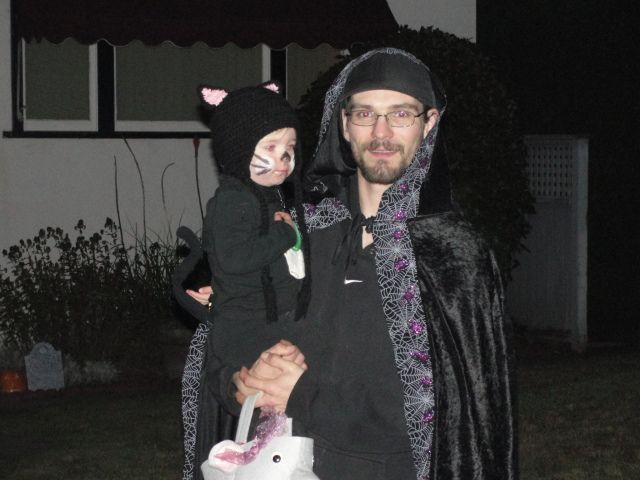 jades christmas present to be given again at christmas! Tea Time with daddy!!