Kylee turned 1 today at 8:37am. I cant believe this year went by so fast! I was hoping she would stay little forever..but i guess not! We took her to the air show today! She was having a ball walking around and smiling at everyone. I think she had a good time!
Here she is watching the thunderbirds....well walking around pretending to watch them! lol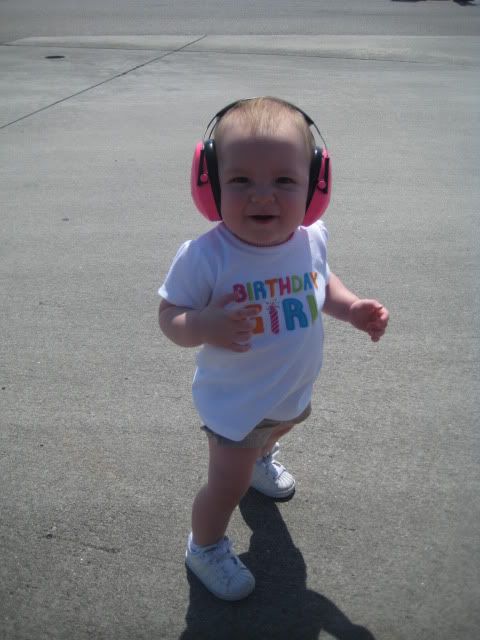 and here is one of her and my son in a C-17. My DH is a crew chief on C-17s so it was cool to actually take them inside of one!
oh and that is my DH with a crutch! yeah he hurt himself last night at his soccer game, and i told him i dont care how bad hes hurt, hes not ruining kylees birthday! so he was a trooper and survived our trip to the air show! haha

Happy birthday my sweet little baby girl!