I finally figured out how to use photobucket again lol. So I will post the 2 belly pics I have (another will be added in a few days).
The first is from mid Sept. (I was so tired and nauseous lol) (around 11 weeks)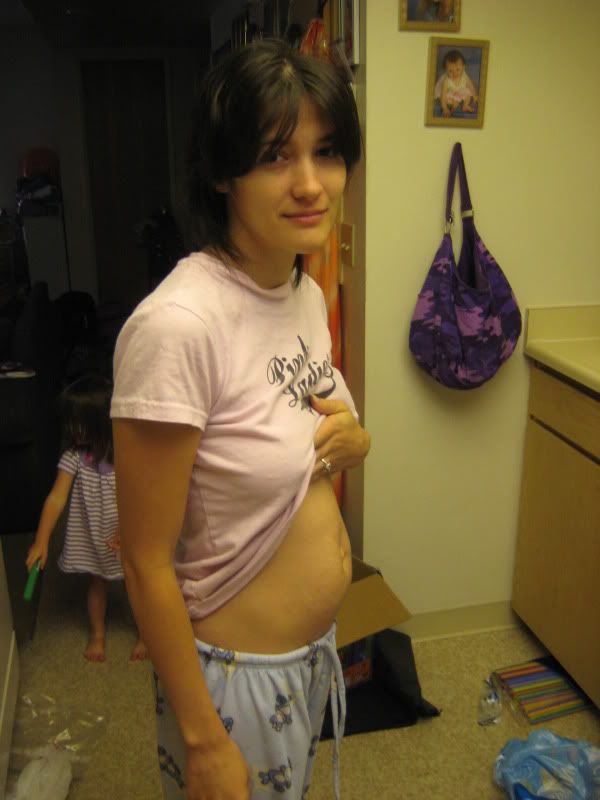 The second is from about October 10th. (around 14-15 weeks)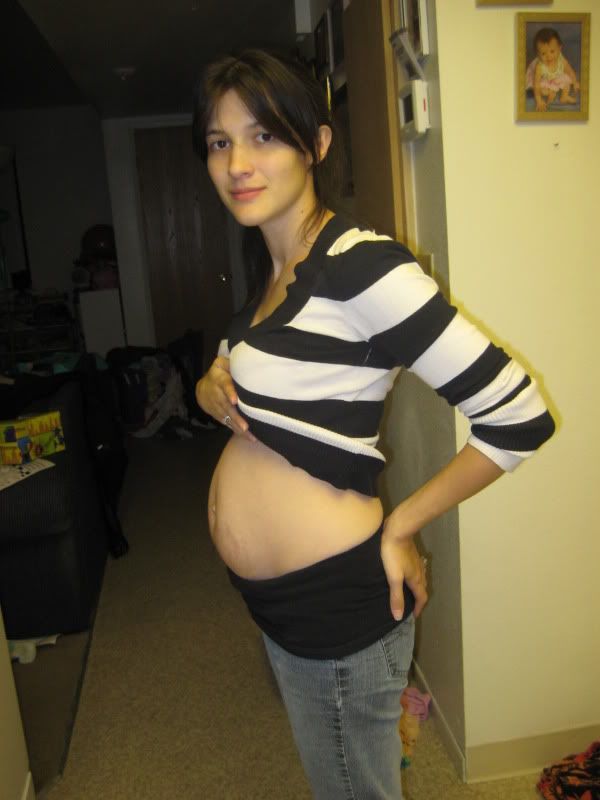 Next one I post will be around 18 1/2 weeks or 19 weeks. My belly is growing!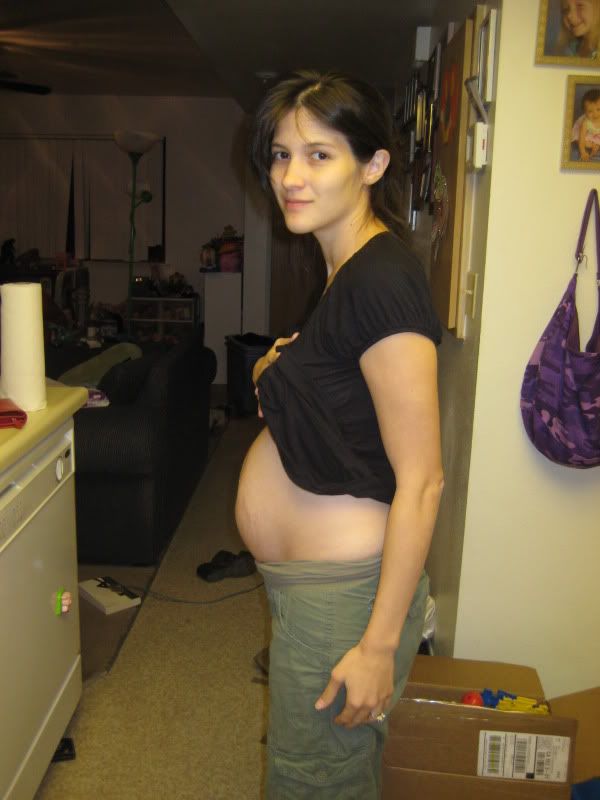 19 weeks along! I'm just growing upwards it seems! Ha ha.