Taken last week...he still has blue eyes!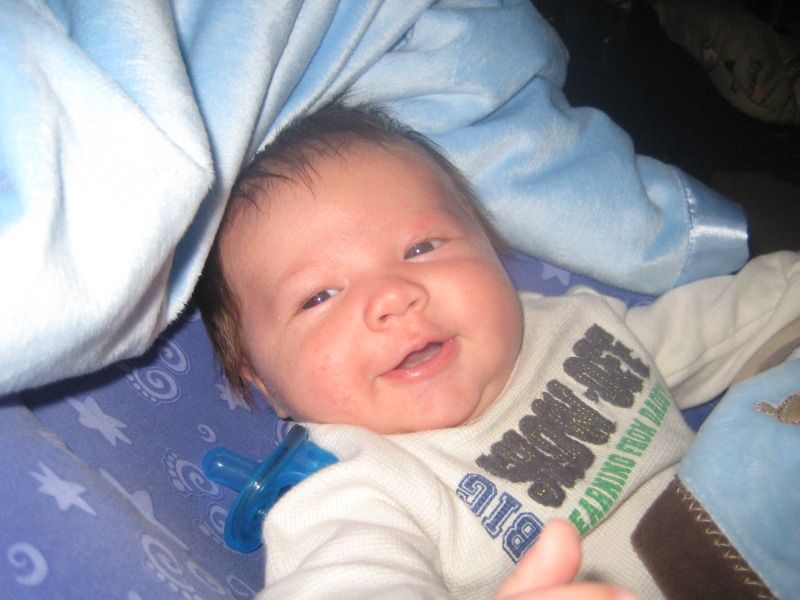 Taken yesterday. He couldn't stop cooing and smiling when I talked to him!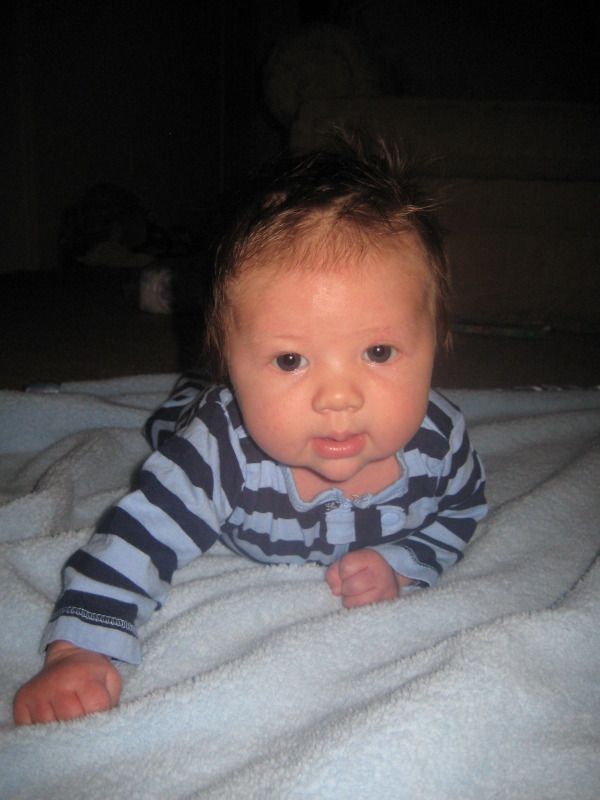 Taken last night. He is so strong!
Time is going by so fast! I still can't believe he's 7 weeks tomorrow! That's crazy! He is such a good baby, even when he decides he wants to be awake at night. I can't help it but hold him ha ha. I'm so in love with him!!!