Hiya girls!
I think I finalllly got a POS opk!! I havent had one the last two months, I think because I gave up too early.. sooo this is me hoping that my cycle is back on track this month.
I took a couple pics with my phone but the colors don't show up that well but I think it works!!
I didnt look at yesterdays because i was in such a hurry to leave, and noticed this morning it looked pos, and was worried I had missed it, but after todays test I think todays is the real positive one... Its CD18
Here they are: (sorry for the blurryness, and the writing is all smeared.. I guess I shldnt try to write on them in the bathroom hah!!)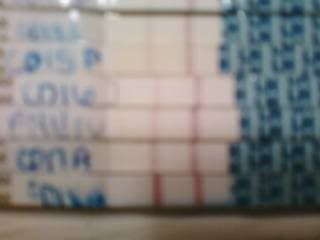 PS. Those who temp, How soon after a pos opk do you think you actually ovulate??