I'll apologize in advance for the size of the pictures. Photobucket has apparently just changed how they upload and allow resizing. I can't figure out what I'm doing on there, with all the changes all the time.

love newborn faces!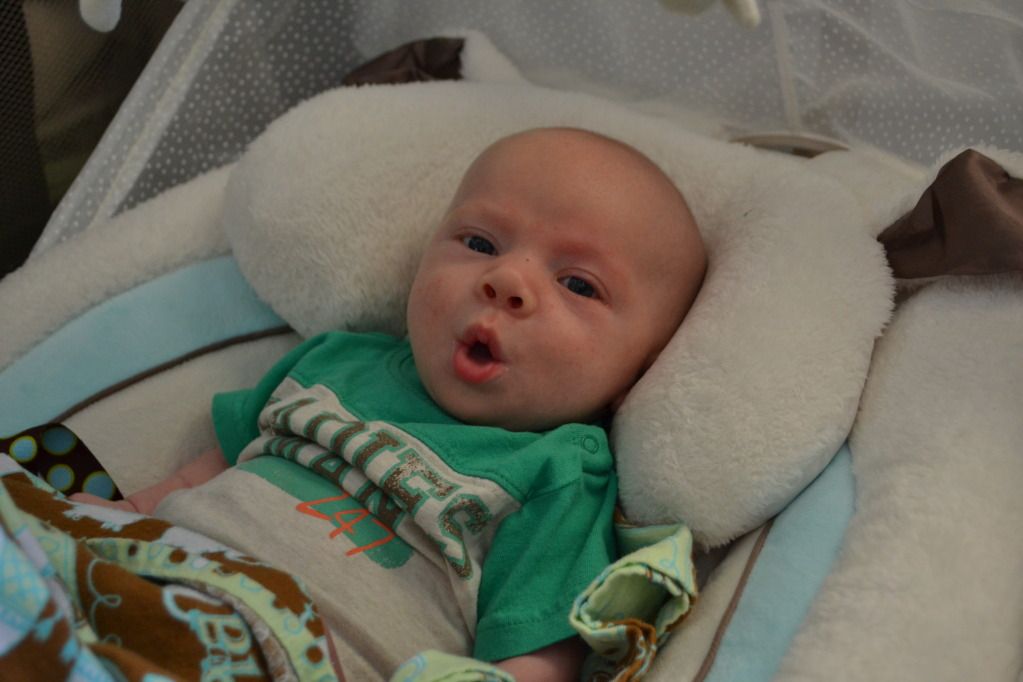 I LOVE daddy sleeping with baby pictures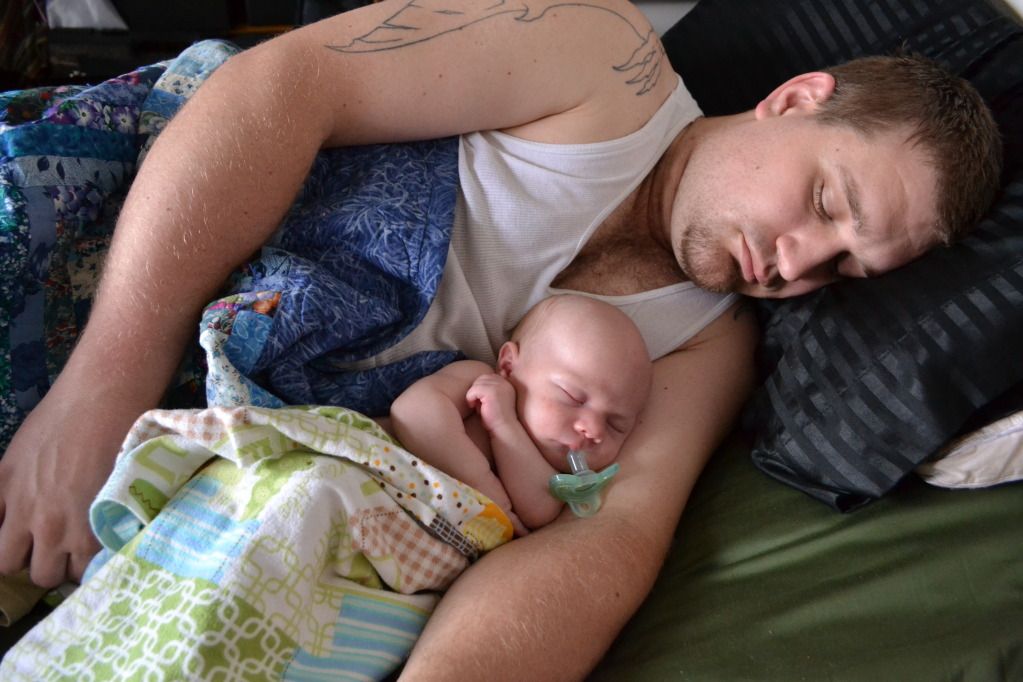 it took a minute, but he seems to like the bath now

after bath... LOVE the doggy robe!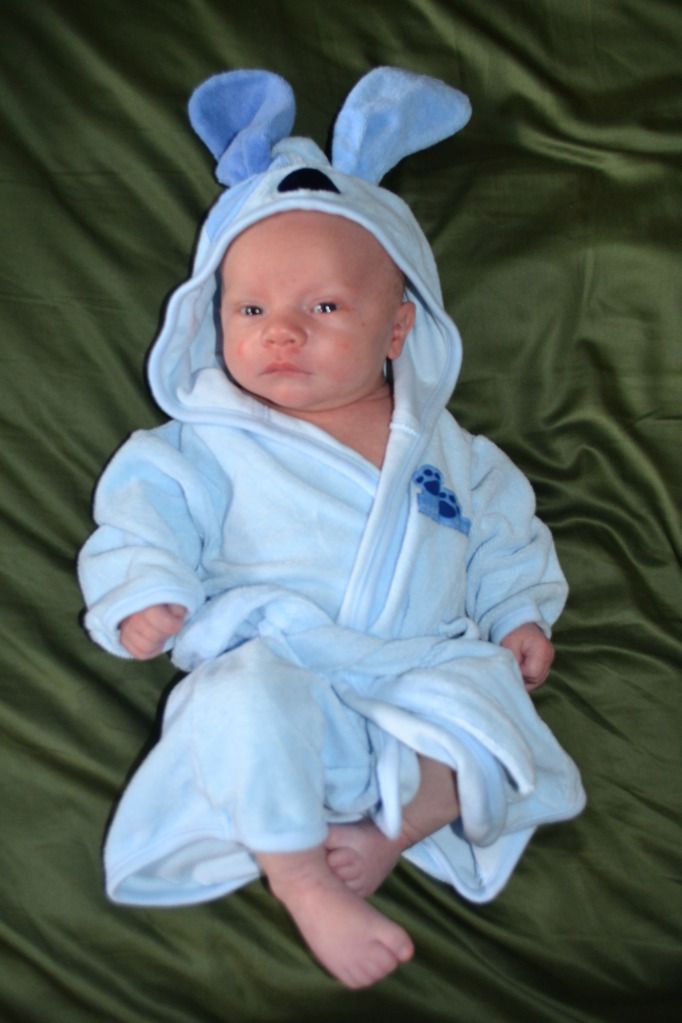 it's taken a lot of effort to get a smiling baby picture, and we still haven't gotten the massive smiles on camera yet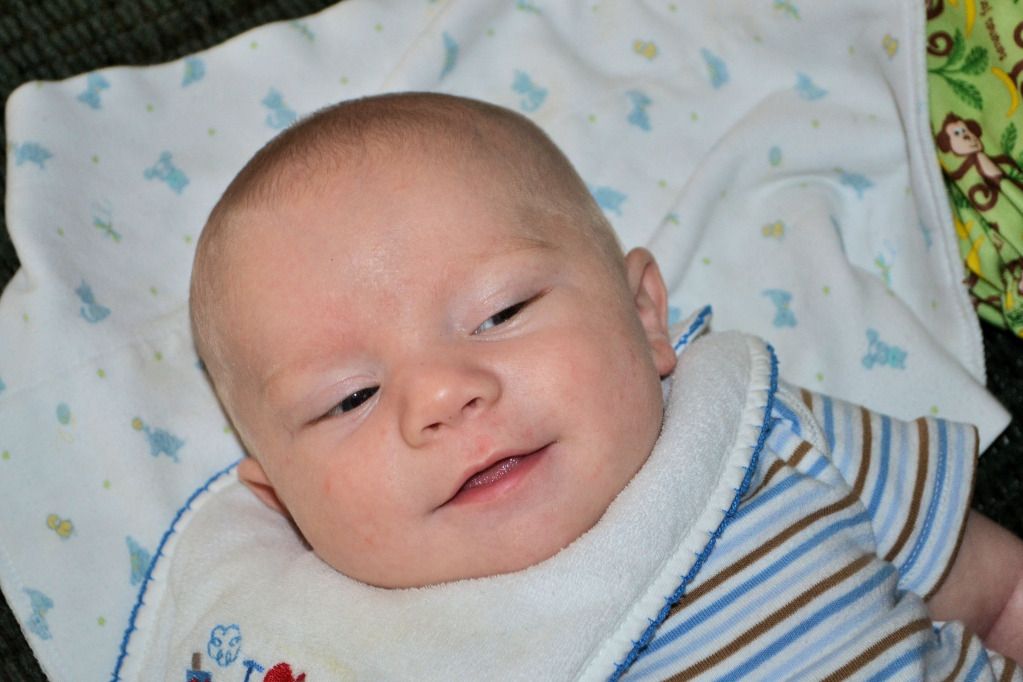 after hours in the car, DH took a pic of me with the kids. We just picked up my stepson for the summer, and we stopped at Multnomah Falls on the way home.