First I must say "I DID IT!!!" I had baby Holden without an Epidural!!!
Well last night (Thursday) around 10:30 I began noticing contractions so I was timing them at 2 mins apart. They were VERY unintense so I wasn't too worried...I figured they would go away. By 12:30 I decided to call the doctor to see what his thoughts were...contrax still 2 mins apart and felt like mild period cramps. Doc told me to just go in to L&D as it's better to be safe than sorry.
SO I arrive and am still doing pretty good...a little more painful but not horrible. By the time they check me I'm at 5cm. This was about 2:30. My contrax continue to get more and more painful/intense and I cave in, asking for pain meds to take the edge off (I'm pretty sure they didn't do a darn thing). The next half hour seemed to last an eternity but very soon I was 8cm and my OB was called to come deliver baby....he didn't make it.
The next thing I know I can literally feel my baby coming out ( I was laying on my side and was trying to keep my legs together). I tell the nurse "He's coming now" and she keeps telling me not to push but I can feel him coming...so we were yelling at eachother about keeping him in. The next thing I know I feel my water break and my baby come out. I gave a little push and started crying because I knew he had been born on to the bed with no doctor and I was really worried about him.
BUT baby is doing great, his APGARs were 8 and 9, we've been feeding well, and hopefully we'll be home tomorrow early evening.
OK now the pictures
Just Born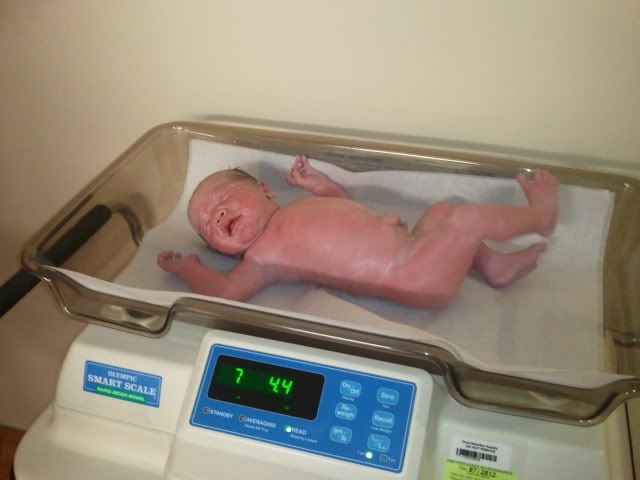 Seeing Mommy

Baby Holden

With Daddy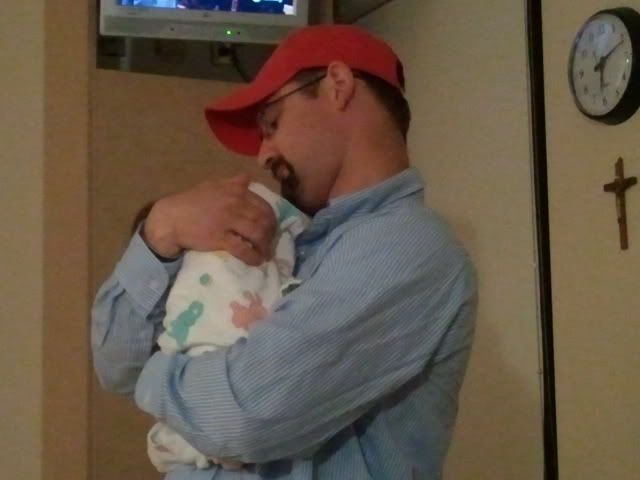 Big Sister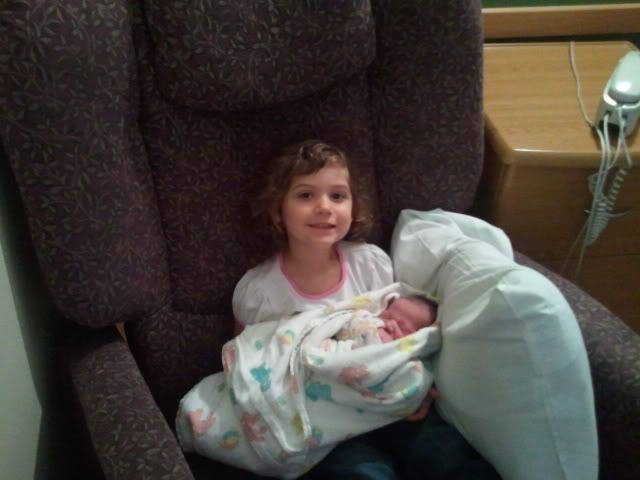 Big Brother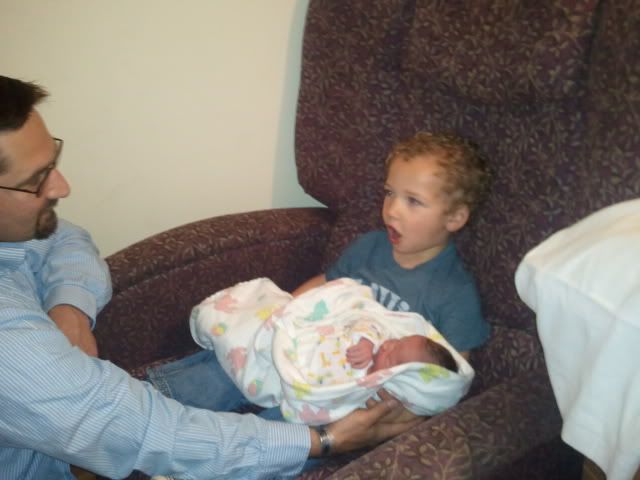 Baby Husker