Hi!
So im totally bummed now... I had that pos OPK, and then I did another and it was even darker.. theN i was at safeway and they had the digis 50% off so I HAD to get them, and so only paid 16.92 (which still seems like a lot but... whatever! worth a happy face) UMM took it, NO HAPPY FACE :(:(:(
Soo.. what should I do?? Use more, or do you think its too late? save them for next? ergh! I want a happppy face!!
YAY!! Kept trying the digi because all of the IC's seemed soo positive anddd::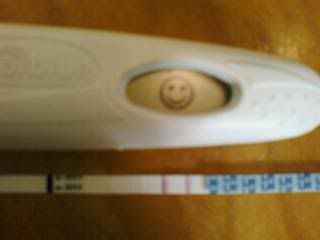 My first happy face!! yay!! Its funny how the happy face... gives me more of a happy face! haha then just seeing the pos lines does!! woohoo!!!!