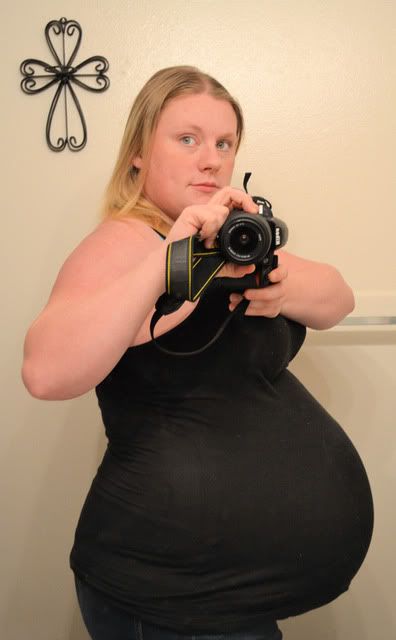 38 weeks. Word to the kid: there's no more room. Your eviction notice is about to be served, little man!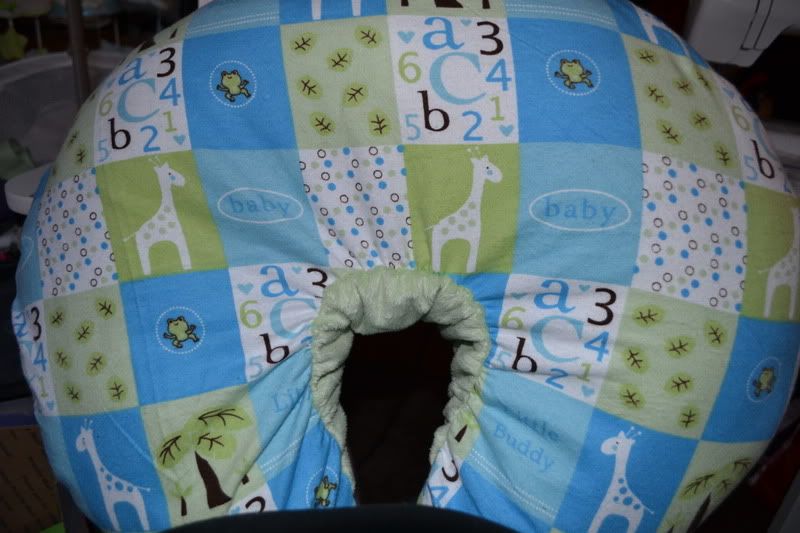 boppy cover my friend asked me to make for her. She provided the blue/green print, and I provided the inner curve portion and the dark brown back. (back of this boppy is on next picture)

The boppy cover I made for myself is sitting on the one I made for my friend. Mine is brown dot minky, green stripes minky, and green flannel. I want to pet my face with it all day
I have LOTS of other projects going on right now. Grateful to have the time off from school, and things to keep my brain and hands busy!