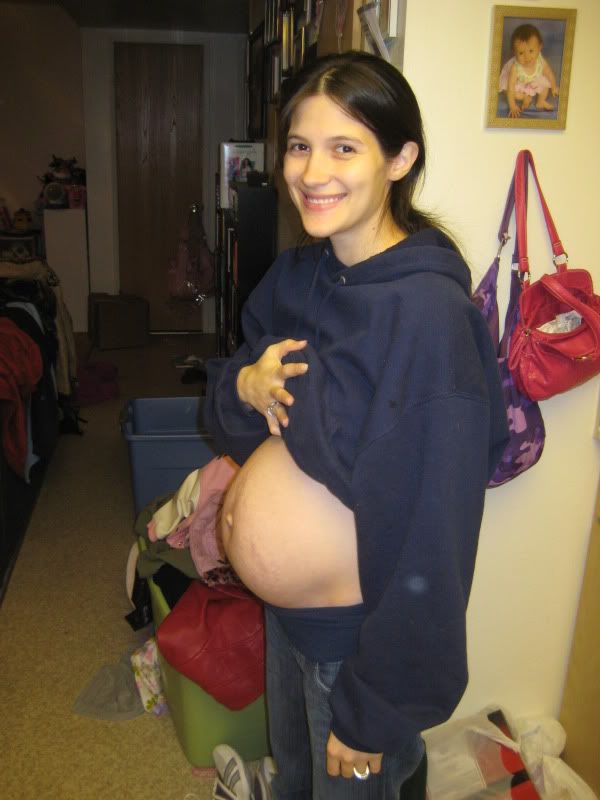 Here I am at 23 weeks 1 day.
I'm 24 weeks now. I just hadn't gotten time to upload pics with the cleaning craze I went through. Oh and if you're wondering, that's a tub of my shoes behind me lol. Don't worry, I went through it to donate some I never wear.
Gah DH and I have to go through books to get rid of to. Gah this pregnancy is making me crazy!!!