As in cloth diapers...
First, despite being in the 50th percentile, little girl is tiny. Half of her newborn onesies are too big on her!
Here's her next to a size small cover. Ignore the angry face, lol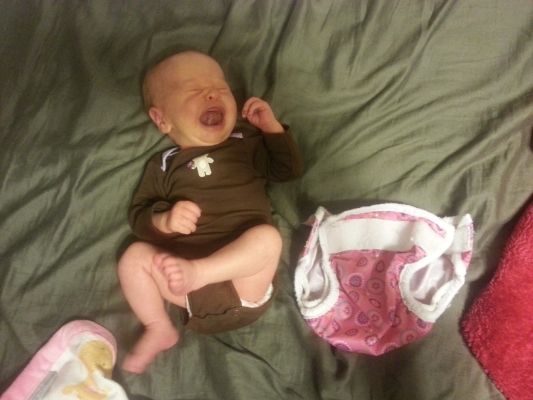 So I bought some nb fluff. Here she is with a fitted with a cover.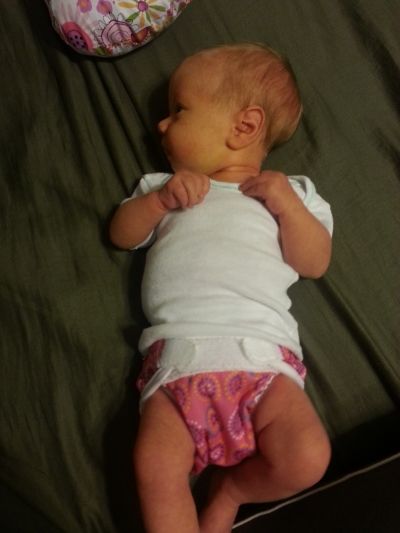 GMD orange edge prefolds. This isn't on great, but these fit her well.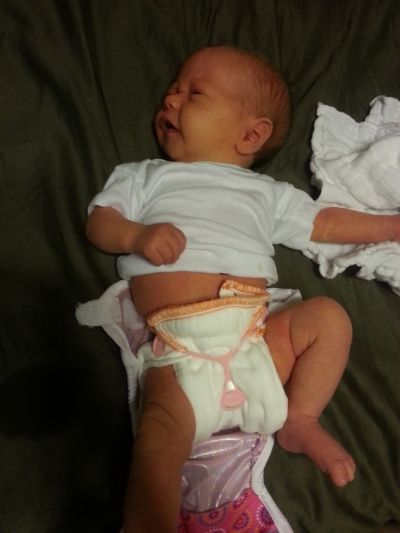 And just for reference, here's a fitted that fits her right now. She doesn't have much room in it, but it fits.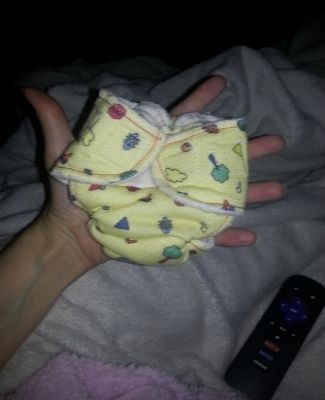 I also got her some Xs BG AIOs for going out, but I don't have any pics.