First off let me apologize - I have not been able to post my entire pregnancy because well - it was complicated ;(
I had bronchitis once, pneumonia twice (second time sent me to the hospital, twice) - plus a variety of pregnancy related issues including gestational diabetes and hyperemisis.
Balancing two other children plus a full time job equaled no internet time at all - unless I was on my phone, making it difficult to post ;(
I was lurking however
My little precious miracle, Jonah Anthony, was born March 12, 2013 at 8:15 PM - 7lb 0oz, 20.5 inches long.
He was born t 36.5 weeks.
Doesn't sound very early and he sounds big right?
I thought the same thing.
This was a lesson in emotional strength, patience, and things I never thought I would have to experience - ever.
Granted my first son was taken to another hospital the day he was born - he was brought back after testing cleared him within 24 hours.
This was completely different and not what I expected.
On March 12 at work I wasn't feeling well. I felt crampy, tired, and I kept getting sick in the bathroom. I thought maybe I had a virus or it was the lovely face of the hyperemesis I'd had the whole time (I gained a total of 12 pounds).
I went to my doctor who checked me, no change in dilation from the week before - but I was effaced about 50 %.
Went to the hospital for monitoring (in the back of my head couldn't wait to get home and rest and watch some TV - no idea of the events to come). About 2 hours in, I heard the nurse outside my door call my doctor "she's contracting every 6-8 minutes, what do you want to do?"
I immediately burst in to tears. My doc told me in the office if I was contracting AT ALL in any way, they were taking him that night, because I was a high risk for rupture after 2 c sections and we weren't taking any chances with that.
The nurses came in and said he was coming tonight. I honestly felt like throwing up - but seriously, 36.5 weeks, not early and I knew he was big - so he would be okay ... right?
Jonah was born an hour after I learned he was coming. The csection was standard (brutal) and I had a tubal ligation at the same time. I heard one healthy cry and cried myself, my husband was crying too (our first baby together, he has 3 by a previous marriage, I have 2).
But after that, Jonah really didn't cry. A few little cries but he just stopped. They brought him to me, but immediately ran away as did my husband. I went to recovery for an hour before Joe came back in with the news.
Jonah was not breathing well on his own - he was born with respitory distress syndrome - likely from a combo of being premature, and me having diabetes. He was sent to the NICU. I met him the next day at 12 PM. I was unable to touch him - or hold him - I cried for about an hour at this bedside. He was intubated and given a treatment to help mature his lungs. He had a belly IV tube and was fed that way. His breathing was awful - I've never seen a baby breathe like that.
Jonah was beautiful - I stayed with him as much as I could while recovering from the csection. I finally held him on the 2nd day but the tubes were in the way and the monitors kept going off.
We were released, without Jonah, on March 16. We made hospital trips every day for 8-10 hours (it was a half hour drive one way). Recovery for me was brutal and still is plus I got an infection from the catheter.
My beautiful precious boy was finally released 9 days after he was born. It was such an amazing moment to hear the doctors say he had recovered well and quicker than they expected - but the doctors and nurses who had treated him had been AMAZING. I never knew a baby that was born at 36.5 could have had such issues - and I never thought it would happen to me. I'm leaving out a lot of other things because there's not enough room in this post - but the fact is, my baby is home safe. He left the hospital at a weight of 6lb 9oz. He's adjusting well at home and we are strictly formula feeding him and he's adjusted well to that.
Here's some pictures - the pregnant picture is from the day before he was born - I had no idea at the time. My c section was scheduled for April 2.
I hope everyone is well and thank you for listening and reading. It was truly a life changing experience.
Going to C section: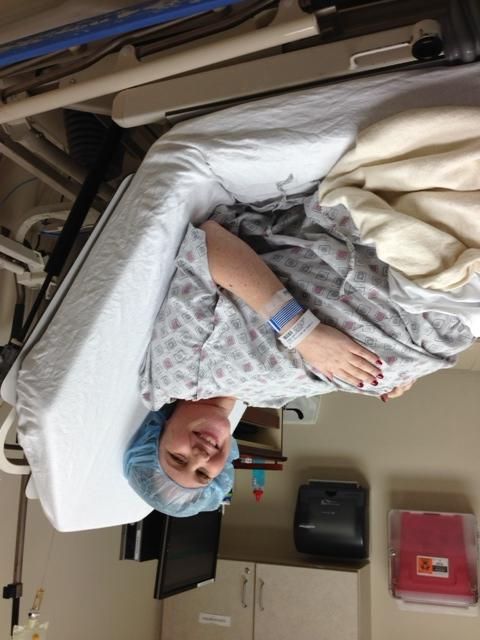 Just born: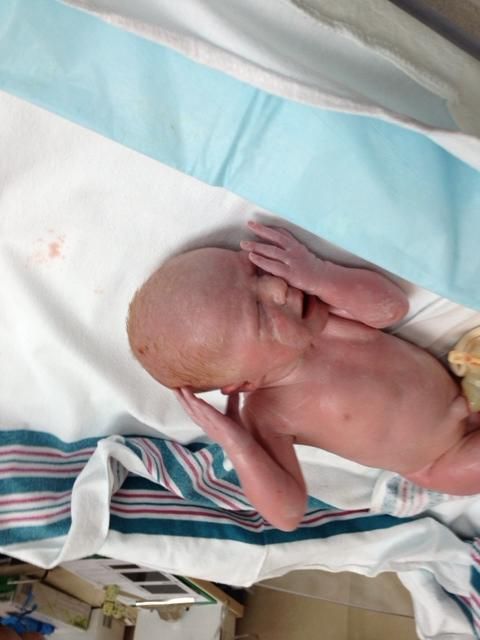 Held for first time: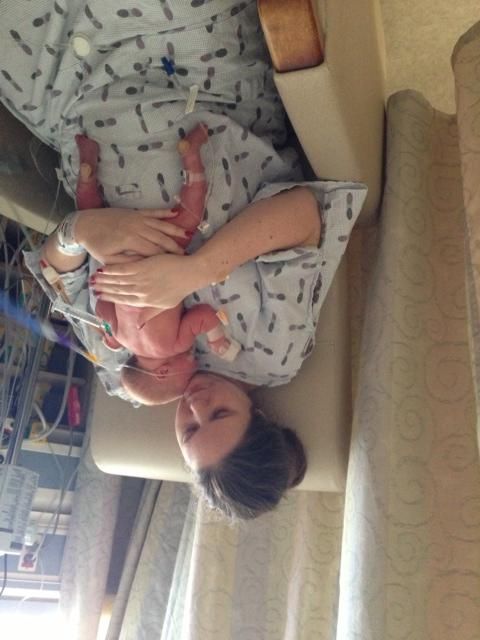 How I first met him: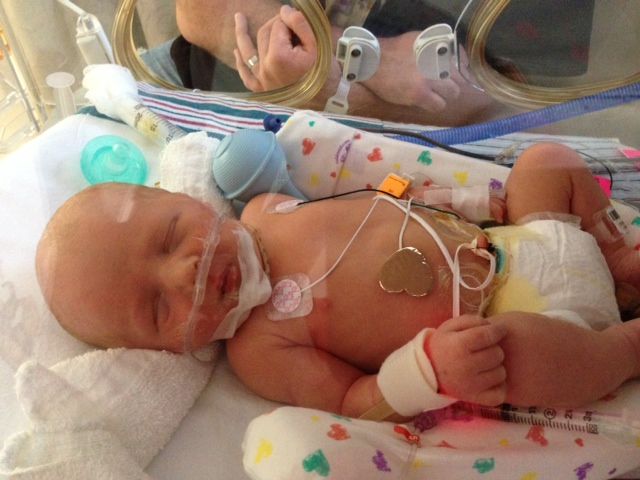 Bedside:

Normal feeding time: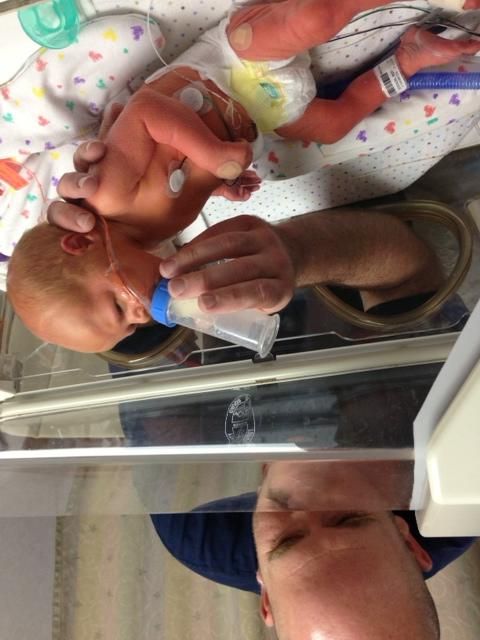 His bed - they are creative at the NICU: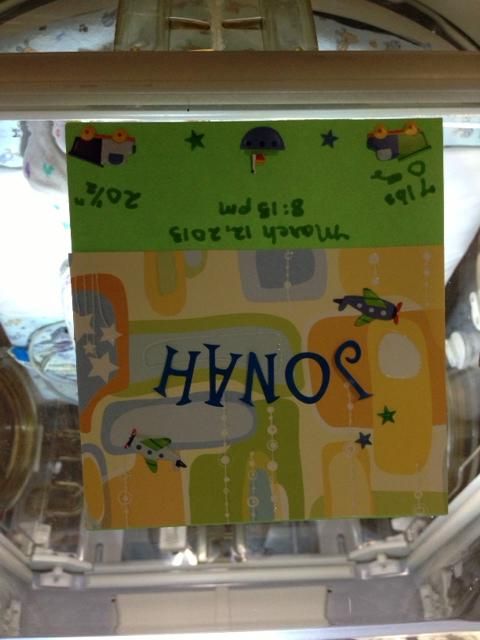 Off monitors:

Mommy and Baby Kangaroo Time:

More pics to come when I get a chance. And I'm making a blog that will put the entire experience up - I feel bad I even typed this much on here LOL
Hugs...