Here's 40 week belly picture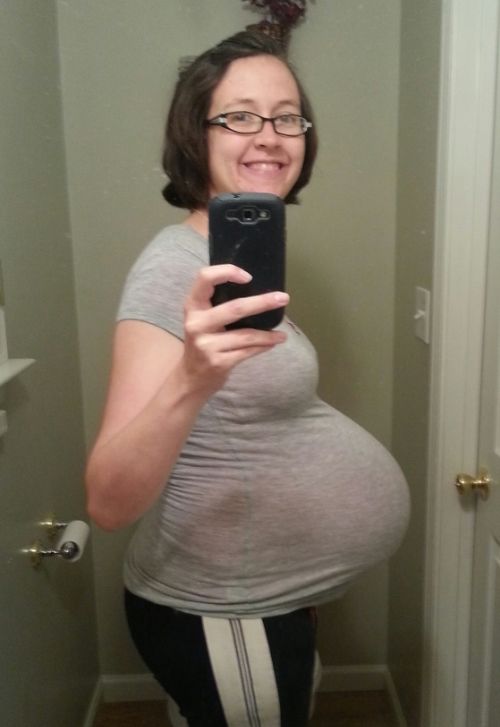 Here's what we did for her crib. It's up against my bed. Kind of a middle ground between co-sleeping and putting her in her crib. Hanging on the wall above it is a cross stitch that one of my MILs patients made for us (she's a nurse). MIL knitted the blanket.

Here's her stuff. The left is all clothes up to 9 months or so. The right is our cloth diapering stuff.

for fun ... here I am the day I had my c-section with DS. I was 39 weeks, 3 days. My acne was TERRIBLE! ... and my room a mess, lol.