So today I took part in an experimental thing at the hospital.
It was to see which was more accurate at measuring amniotic fluid, and MRI or u/s.
I had my u/s first.
He's head down, measuring 3lb 7... Argh!!!
And they can tell I ate Chinese and was naughty as his belly is a little big. So no more cheating

He's an active little so and so... Because my placenta is anterior I don't feel half his movements!!
But when he's doing a side to side thing.... Wowzers!!
Anyhow.... Then I went for my MRI.... They took loads if pics and went through everything after with me.
45 minutes in there dozing on and off an then looking at some amazing pictures!!
They still have to do the measurements but thought you might like to see what they saw!!!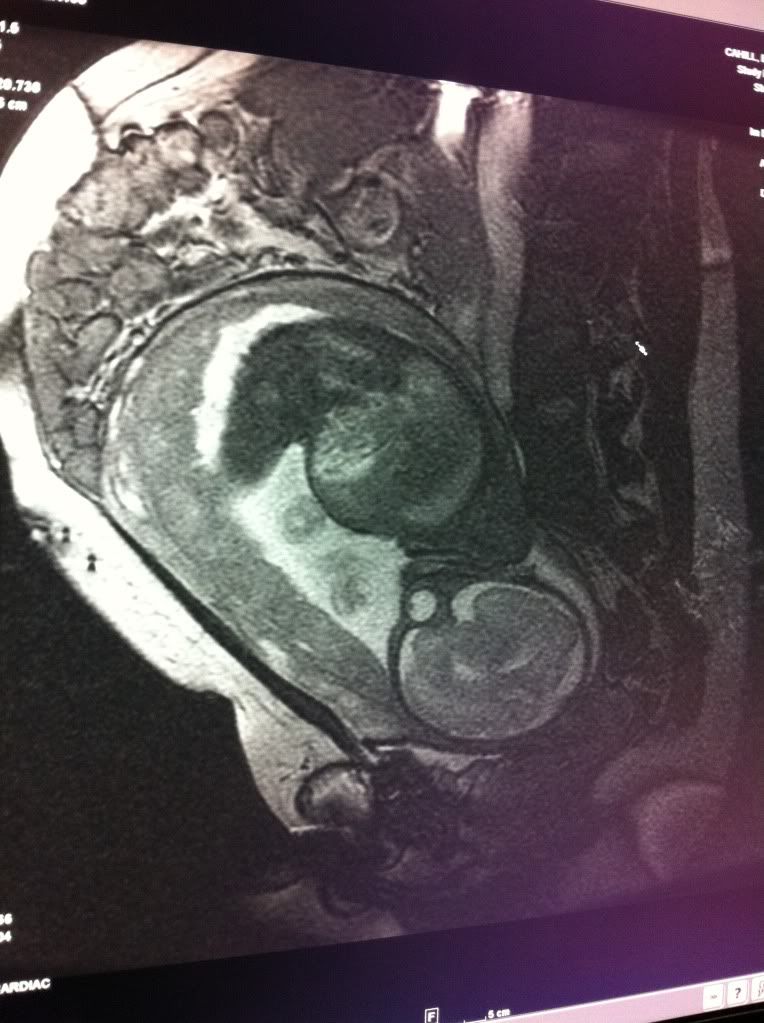 My boy and me!!! Xxxx