Hi everyone... Including lurkers as this board is dead!!
How was your new year and Christmas?
Did your LOs enjoy it?
Were they spoilt rotten?
Ed was.. He got a jumperoo and a walker.
He loves his jumperoo... He's in it now laughing and oh and yawning... He'll bounce himself asleep in a mo.
Lol
So where are your lo's at now?
Ed is on 3 sis meals a day a long with 8 to 9 oz of formula 4 times a day.
We are about to up his stagec2 teat to stage 3 as I think he's struggling with stage 2 now.
He is tripoding all the time and as of yesterday has started to sit up properly without the tripod for periods of time.
Plus he is now officially rolling from back to front... Made me cry I was so happy.
But him waking at 540 am and rolling over and the complaining so I have to roll him back wasn't on...lol
If he walked that time I can normally get another hour or so while he plays and makes noises... Rolling is different... So it's Ed 1 mum 0 lol
He is such a bright spark... M is a bit put out as Ed is making 'mum' and 'mummy' noises on a frequent basis!!
This morning m made a joke saying that Ed will need speech therapy as he pronounces 'dad' as 'mum'
Was funny for him...
Xxxx

He's a big boy now!!!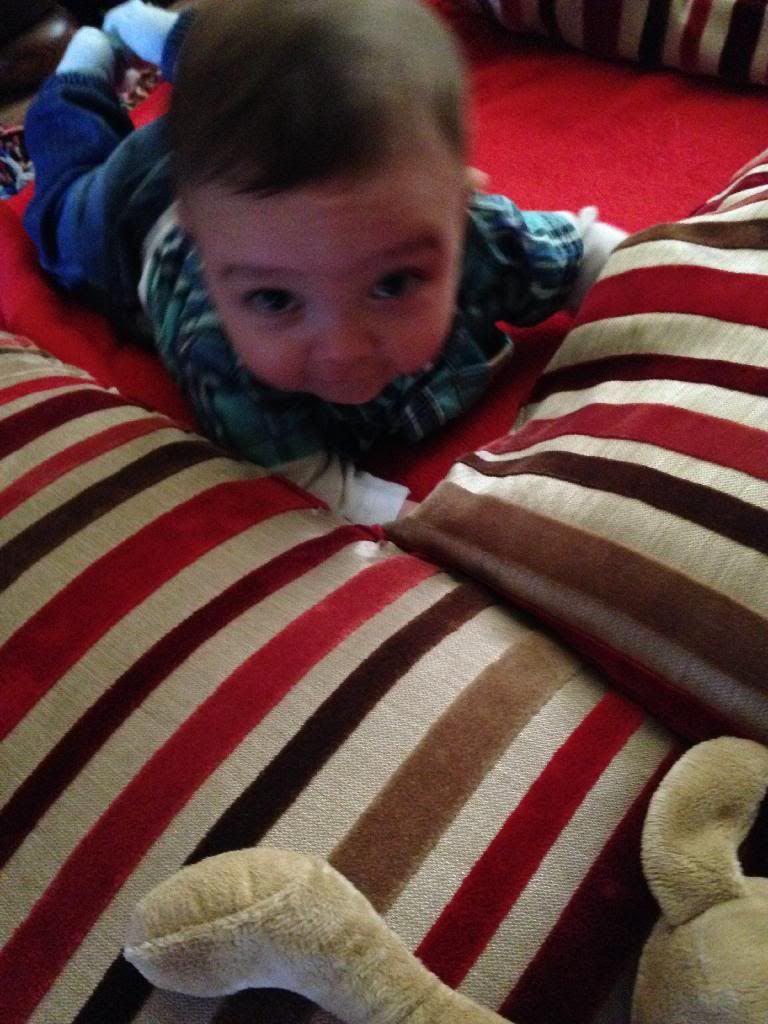 Every time in left the room yesterday I would find him like this!!!!
Our little family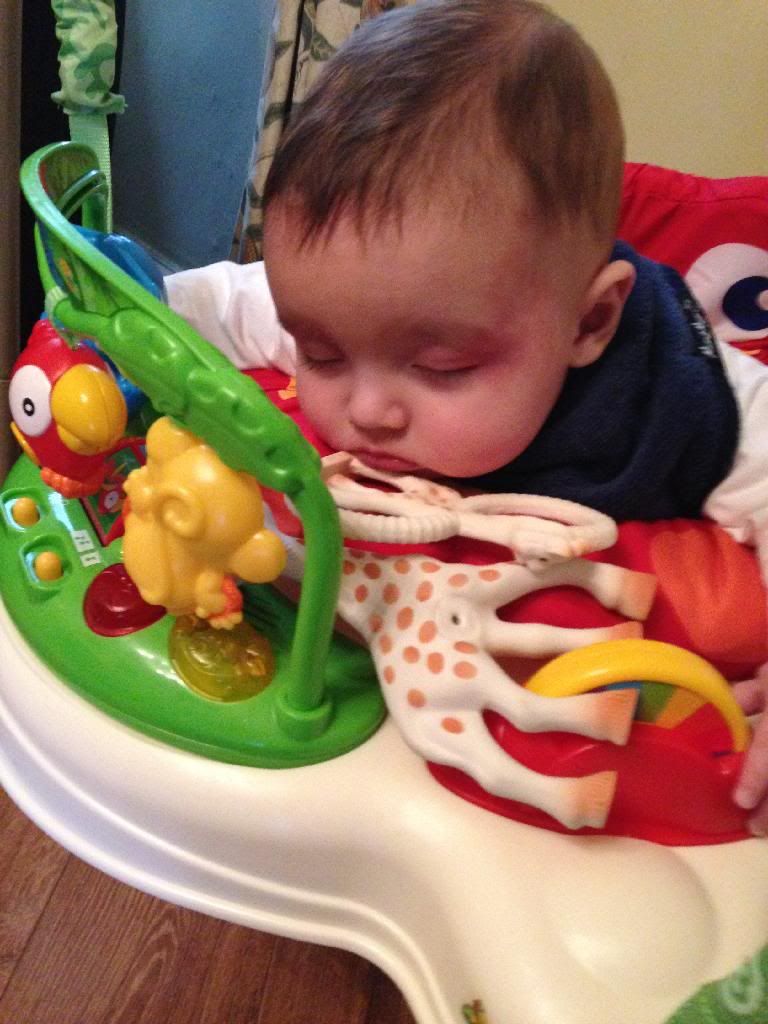 Worn out from bouncing
Xxx