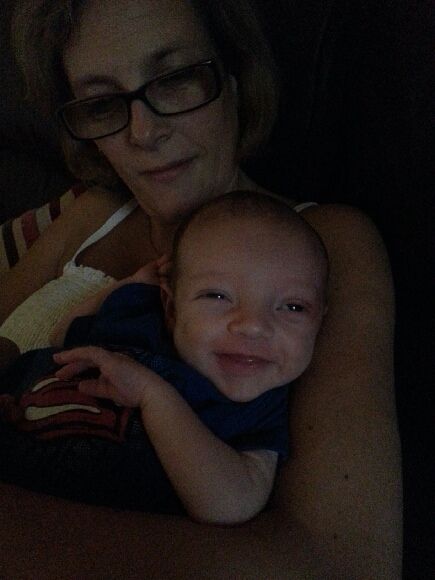 M got a whole lot in a row!!
It was in between having a grizzle... So not sure if its wind or just imitating daddy...
A friend said you tell if its real by the eyes... He looks like his smiling with his eyes... But is that me being an unrealistic mummy in rose tinted glasses?
Xxxxx