It took all day, but I made my wrap!! It's a 100% cotton gauze, 6 yards long and 24 inches wide. The carries are going to require some work though. Here are pics of my efforts. I know this just makes your day!

Here's Lyla. It was okay, but I felt like she needed to be higher. And it took forever to get the thing on.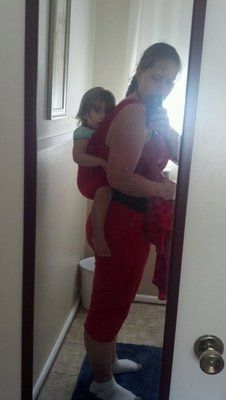 Here's Kole. Again he needs to be higher - it was putting a bit of pressure on my lower back and I felt like I needed to lean forward.

But he did fall asleep . . .