alright ladies, since you all seem to have some more experience than i (lol) and i know some of you are looking for the same things i did, here are the shots in her new ergo this morning. i have numbered the pics for ease of critique. i noticed i need to work on her butt positioning which will help with the knee to knee coverage. she is wearing short pants! she is currently 30 lbs and just under 36 inches tall and has hit her slow period for growth. the ergo original lists 40lbs in the book (45 on the website?) so i should be able to get a little more use out of this one.
here we go!
1) side shot (see legs) back carry hood down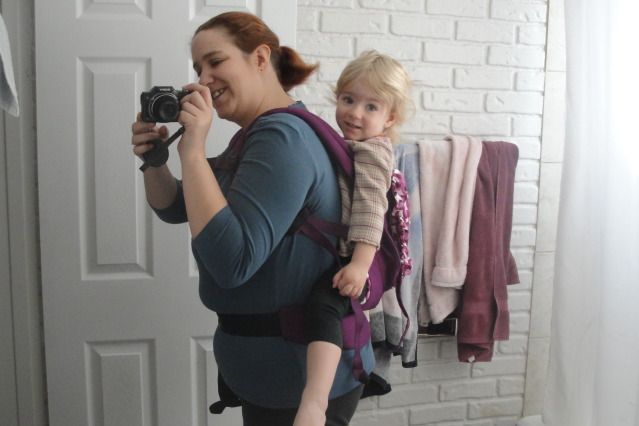 2) back shot back carry hood down

3) side shot back carry hood up at neck (there is lots of slack) to encourage her not to lean back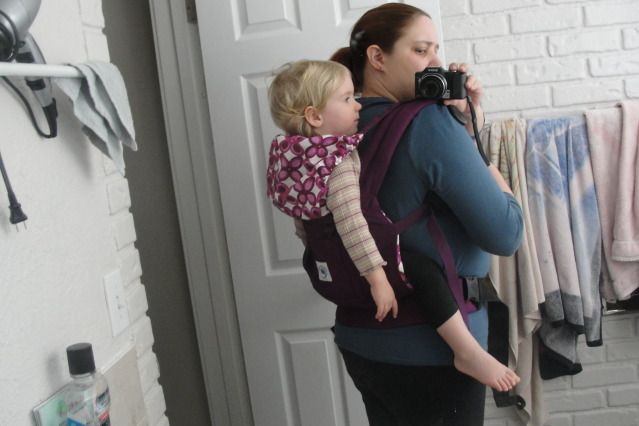 4) side shot back carry hood all the way up LOTS of slack!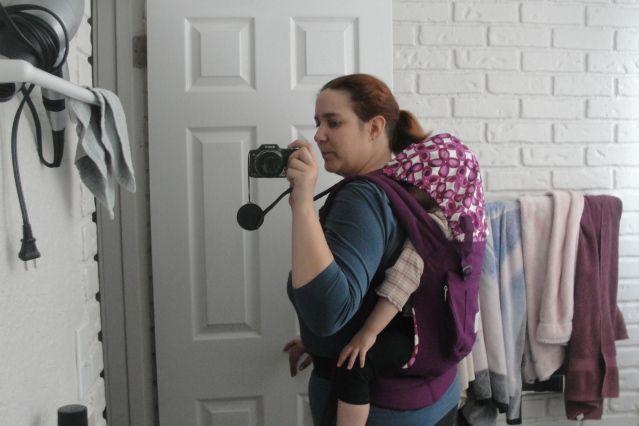 5) back shot hood up

6) random back shot with XL fanny pack (got two pull ups, wallet, keys, phone, glasses and a flattened ziploc each of change clothes and wipes) and my 13 niece says it looks cool! (asked along the socks and sandals faux pa!)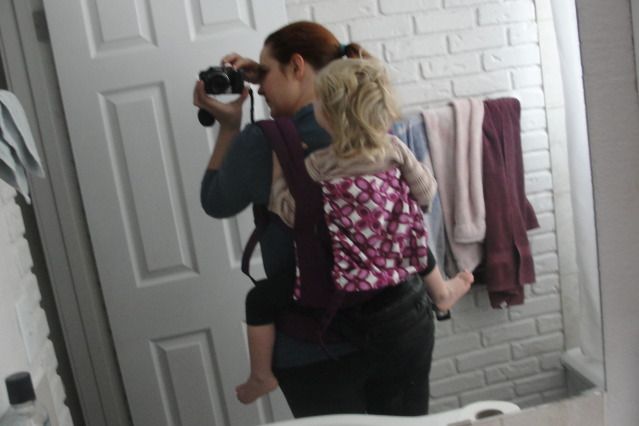 7) hip carry, not sure how often this will get used but thought it might be neat for the zoo later on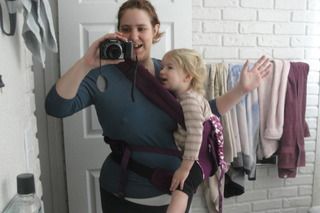 hip carry snuggle!