Since this baby is a boy and since a lot of my diapers for DD were pretty girly and pretty worn, I convinced DH to let me sell them all and start from scratch for this stash. I'm just about done. Today I washed and stuffed them all. It was so fun!
For newborn diapers, I bought 20 Fuzzi Bunz x-small diapers. I bought them from the seconds shop, so it only cost me about $240 (including shipping) and I figure I can sell them for about $200 on diaper swappers when he outgrows them at about 12 lbs. They are so cute and tiny!

For my long-term stash, I have 20 one-size diapers, all with snaps (I despise aplix):
- 4 BG 4.0s
- 3 Blueberries
- 1 Grovia AIO
- 12 Sunbaby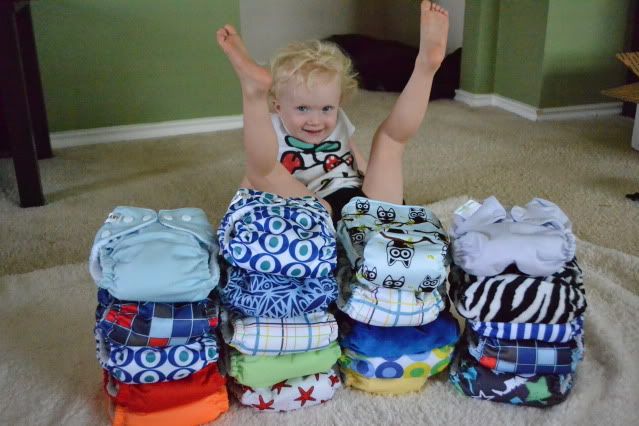 I can't wait to use them!