It's totally the worst week..Alexander has got a cold and Tobey is teething so we are all tired and grumpy but still..here we go
If you want to see Tobey's DITL too it's here
http://www.pregnancy.org/bulletinboards/showthread.php?t=656766
7am and he just got up as daddy was going to work and was worried daddy was going to go without saying good bye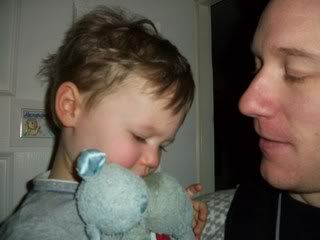 Then it's time to get dressed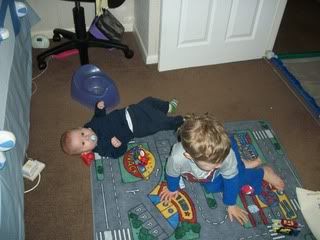 All dressed and still sleepy...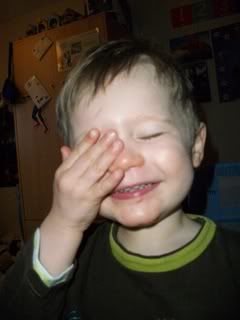 Down stairs for breakfast we go and he plays with Tobey's toys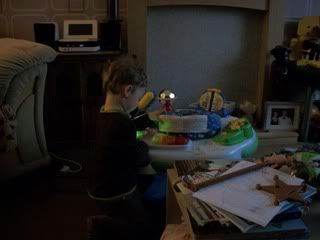 Then demands he goes in the "Gar" (garden)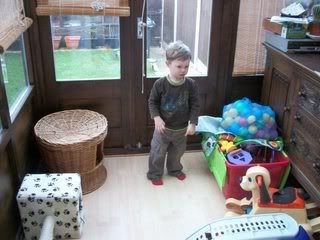 But not before breakfast..which he asked for ice cream :rolleyes: so we compromised on yoghurt
Yummy

But he did make a mess
Then he's Bob the Builder for a bit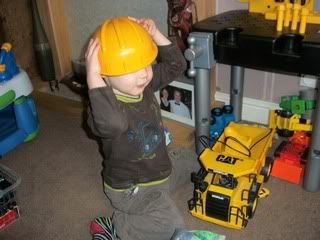 Then it's bum change time

Then he wants to watch Cars.....

but fell and banged his head on the coffee table...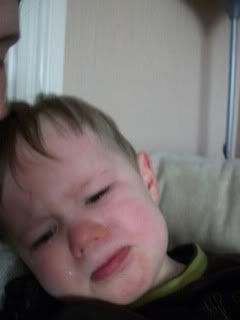 Now it's time to go and play in the "GAR"!!!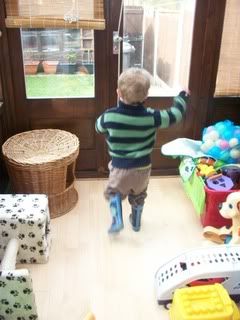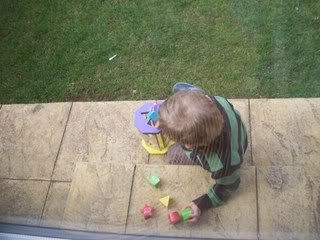 Now I need to put the washing out so he helps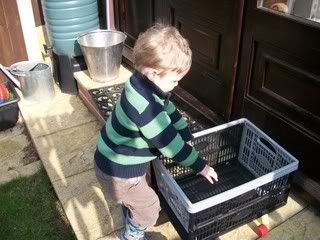 And while I've got my back turned gets his foot stuck in the door *sigh* This was obviously taken after I'd done the rescuing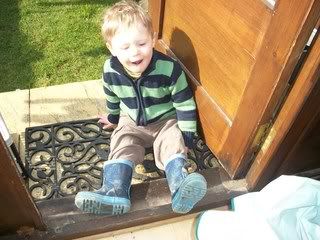 Then it's bum change time again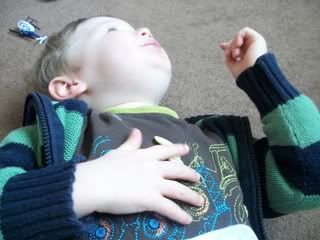 Followed by the "there are no more sweeties" tantrum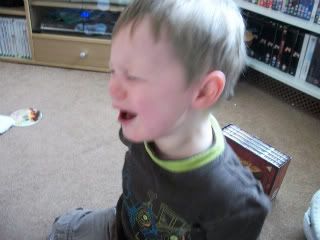 Then I make lunch and tell him the oven is hot

mmm...lunch...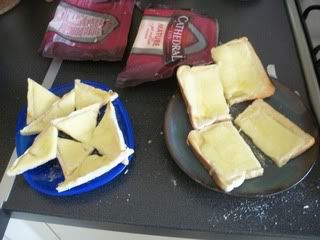 We eat

All gone

So he'll just sit and watch TV for a bit

Another bum change (and play with Tobey's toys)

Then we go for a walk to the shops and I HOPE that the boys might do some sleeping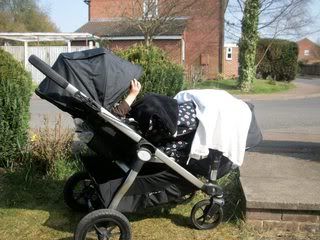 But no...
Anyway...We go back into the garden and I tell him he needs to put his shoes on so off he goes into the cupboard to bring his shoes.....
I don't think they are right
Right shoes and off he goes to play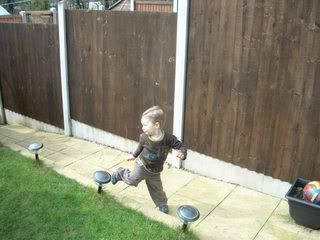 Come back in and play with his toy garage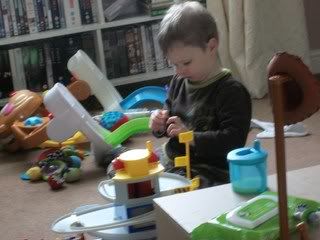 And back out...

Leaving a trail of destruction

Then back in (no he doesn't sit still) and he hands me his transformer which he gets very upset about when he changes it into a robot and asks me to make it back into a car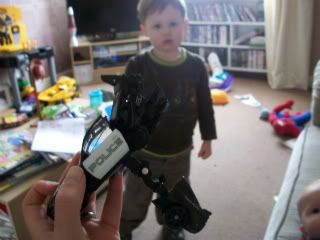 Then Daddy's home and they are off to the park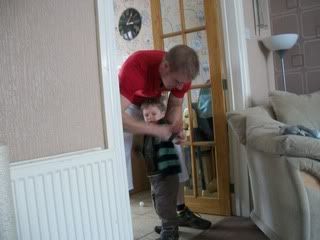 (there are photos of this on DH's phone but it's taken me so long to do this I can't be bothered to download them..but you know what a park looks like :lol:)
Then home and..you guessed it..back in the garden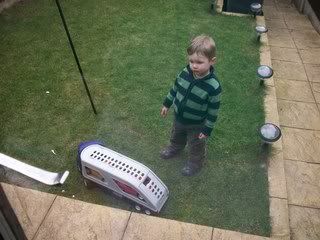 With some yummy milk
Then upstairs with daddy and he plays with his instruments while daddy has a shower

Then I make dinner (tomato soup) but..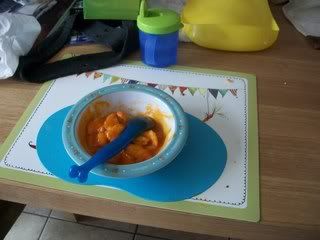 He goes in time out because he would rather be outside and won't eat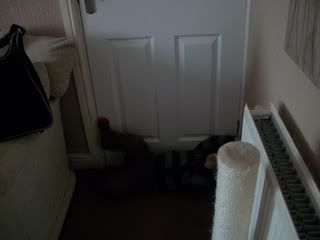 Now he's really tired because he's not feeling well so early night tonight

Wee on the toilet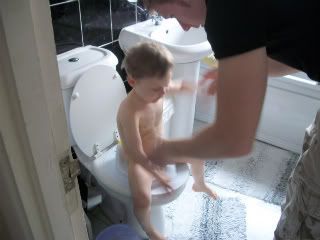 wash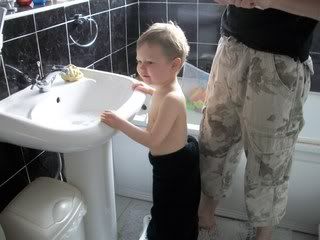 tooth brush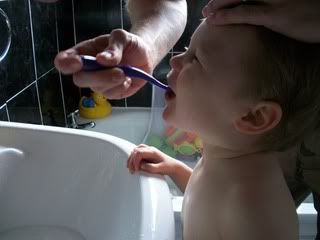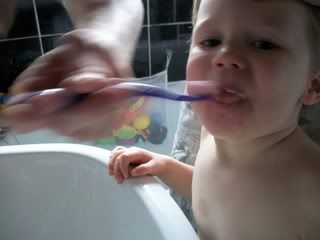 get ready for bed

And stories with daddy and night night (5.45..yay for mummy)