I?m awake! Time to start the day with some zoology.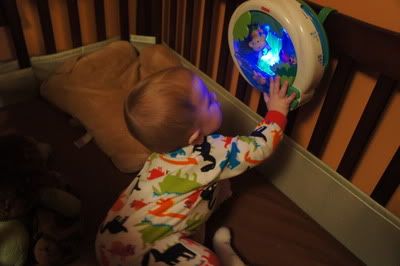 Oh hey mom, I didn?t see you come in! Here?s my tiger!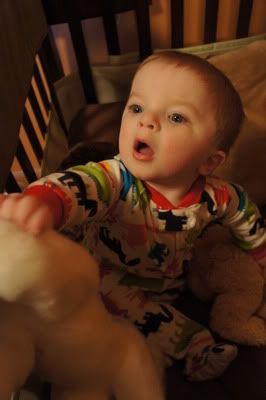 Breakfast!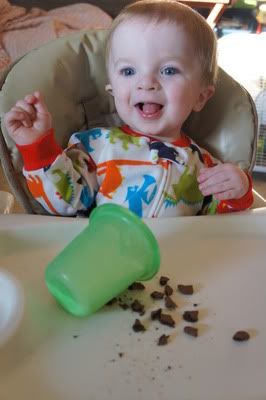 Mom tries to make diaper changes quick, but I ALWAYS get away naked?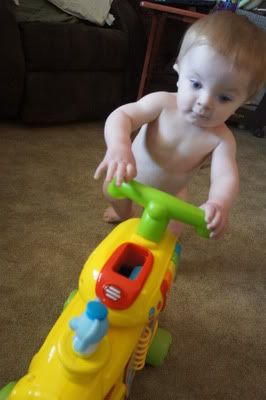 First sister patting of the day!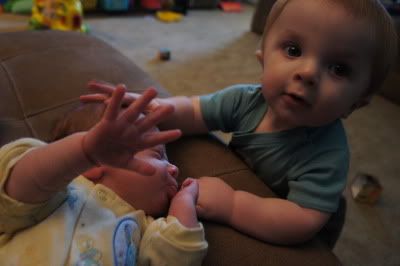 Some very important reading.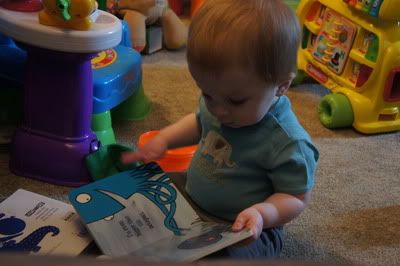 What do you need ma? I?m dancing to my music video!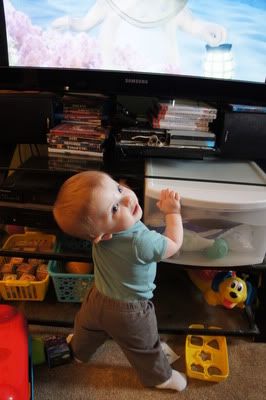 I NEED MORE FOOD MOM!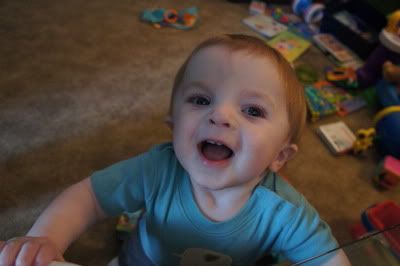 Thanks 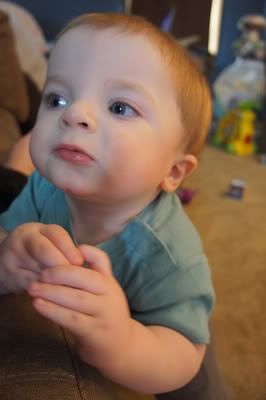 Daddy?s home!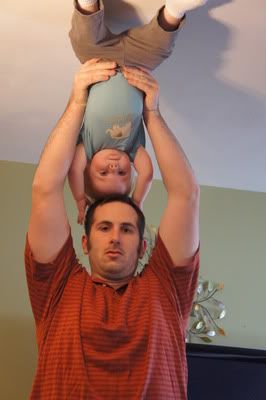 I?m nicer when it?s daddy changing my diaper.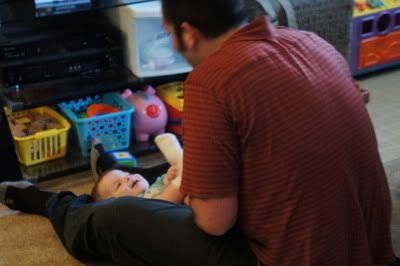 Then I yelled at dad for putting me in my crib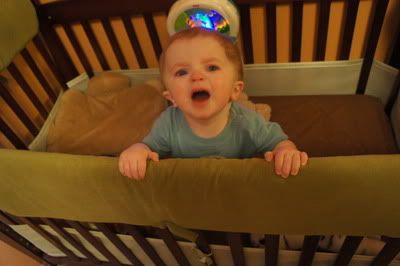 Even though I fell right asleep anyway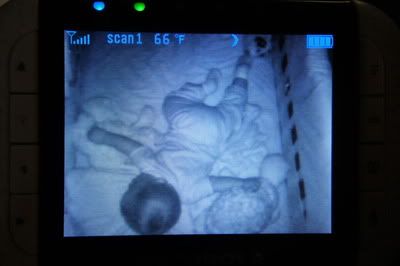 When I woke up we went to the mall!
Mom was getting the Beco ready to carry my sister so daddy tried it with me? but that didn?t work so well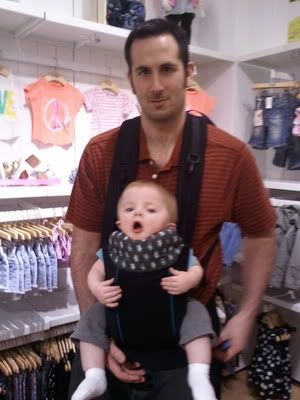 Then I played on the floor with the cool light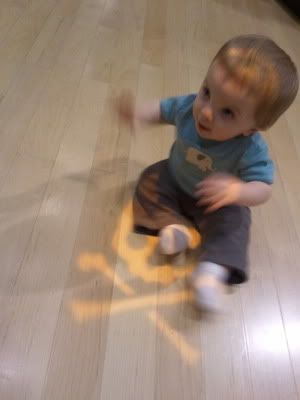 And helped get things out from under the stroller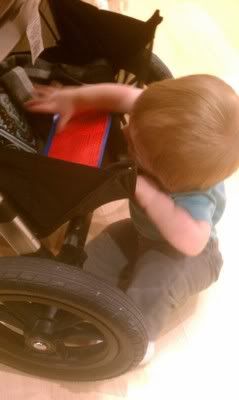 At Target I figured out how to stand up in the cart (never unattended and don?t worry, I WAS buckled!)


Then I played in this cool ride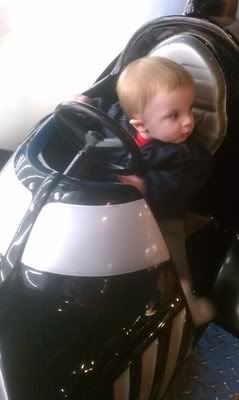 And tried to talk dad into buying me this cute little duck, who I kept hugging and kissing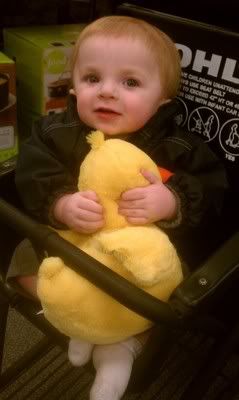 When we got back home I had some conversations with dad


Had a snack while texting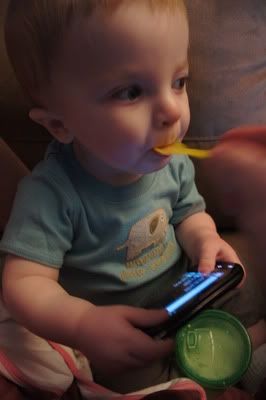 Patted my sister some more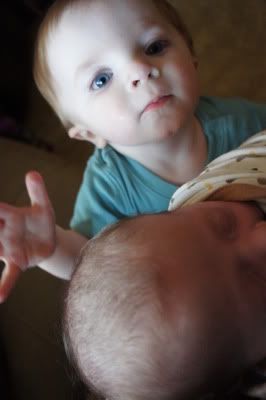 Played some video games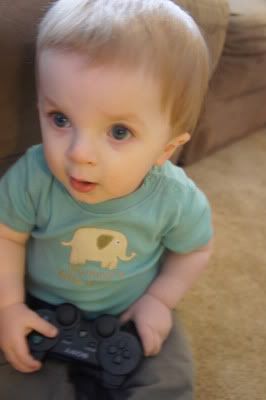 Stole my dad?s wallet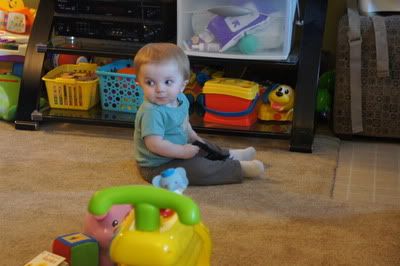 Helped dad look at recipes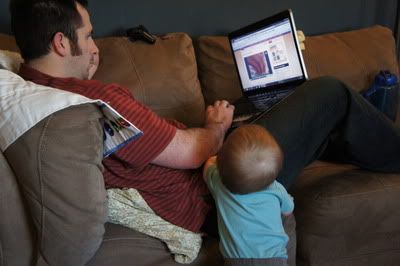 Let dad read a book to me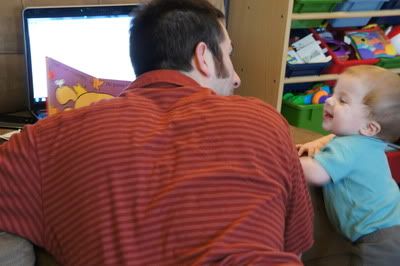 Talked to my grandma on the phone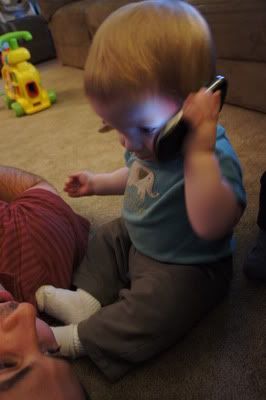 ?Let? my mom try my new shirt on me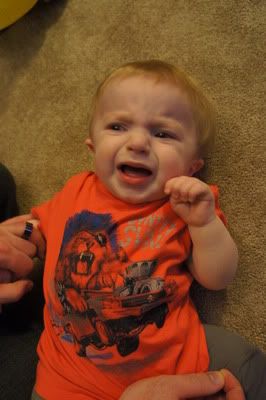 Enjoyed some dinner even though mom wouldn?t let me feed it to myself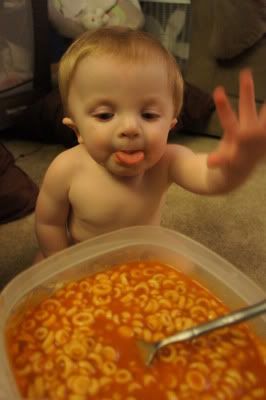 Figured out a new way to pick up my milk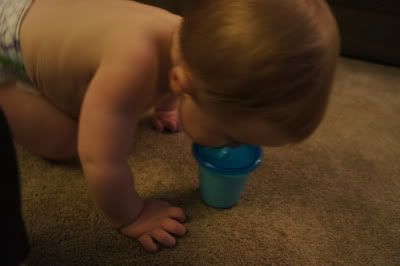 Then before bed I got (or had?) to watch some American Idol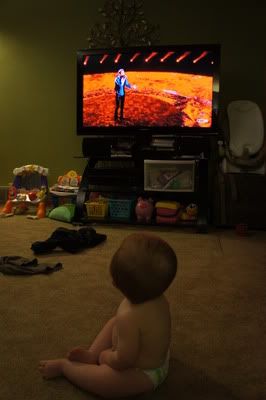 But I made sure to tell mom what I thought about it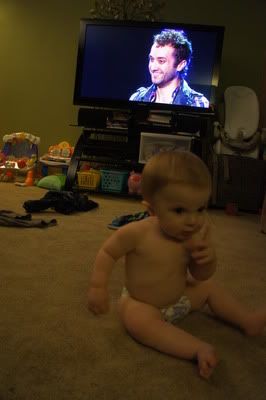 I read myself some books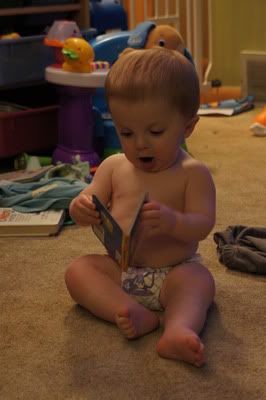 I even got to snuggle with my dad and sister!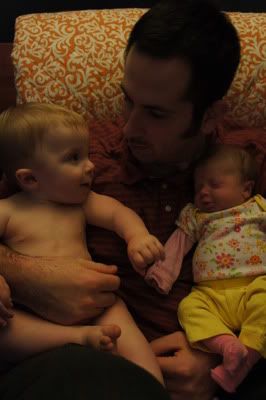 Look, I let mom put my jammies on me finally!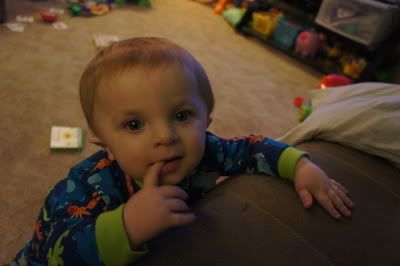 When mom put me in bed I got to bite this new rail cover thingy they got!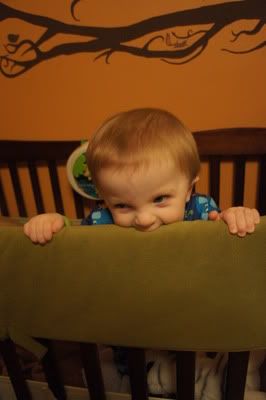 Cool, huh????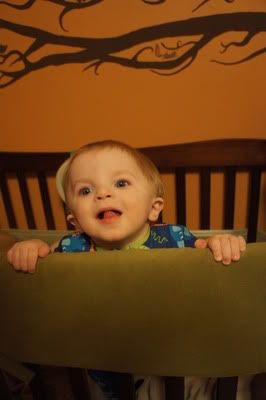 Oh, its bed time? I GUESS I understand 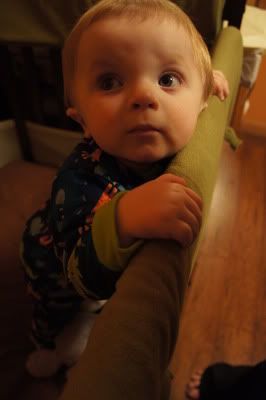 Good night!