I'm not exactly ready, but my OB just wanted me to make it to today! So here I am 33 weeks. I can't stand up without having to hold everyone up. It really really really feels like they're just going to fall out. My growth appears to have been exponential this week.
Here I am at 33 weeks!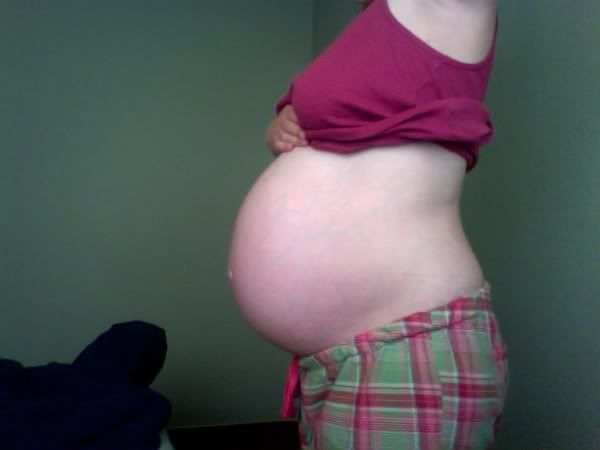 And for funsies, 13 weeks.