TEAM PINK!
I AM IN SHOCK!!!!:eek: :eek: :eek: :eek:
I was SO sure this baby was a boy. SO SURE! But it was pretty clear on the ultrasound...I'd say this is pretty obviously three lines/hamburger eh?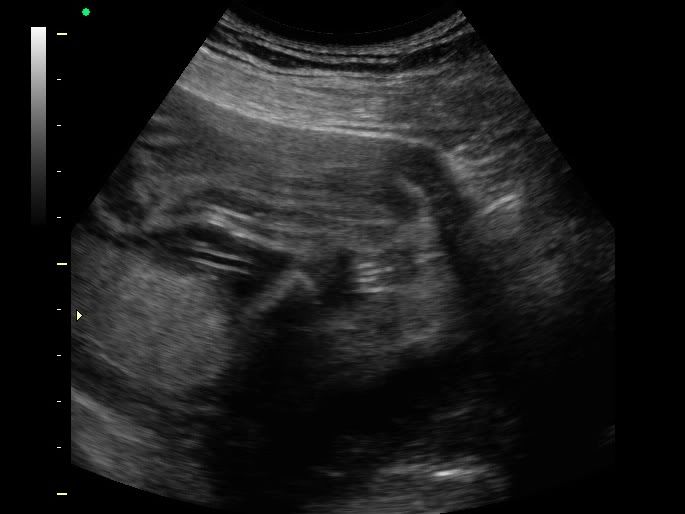 The 3D session was cool, but because she's so small still, the pictures aren't so great...honestly, they're creepy. Haha! She had her hands and part the cord in front of her face for most of it, and she put her foot up there once or twice too. She was moving a lot though! We got a DVD of the session and the best part is we watched her yawn really big
So cute!
Here are pictures of my Elaina Rose...
The yawn!
Little fist!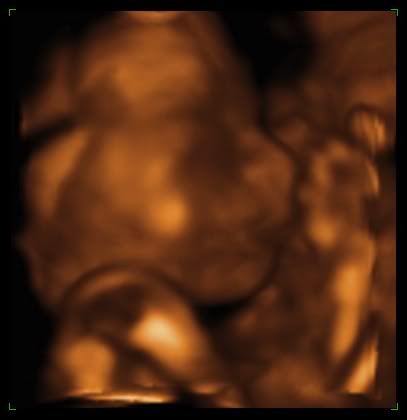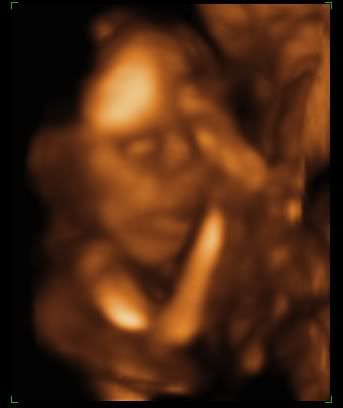 Of course we went shopping right after, I will take some pictures of our big haul and post them soon too!