I cannot even take a little credit for these! MIL is an artist and this is what she does for a living! We have lucky little boys!
We gave her a theme and she did the rest!
Nursery: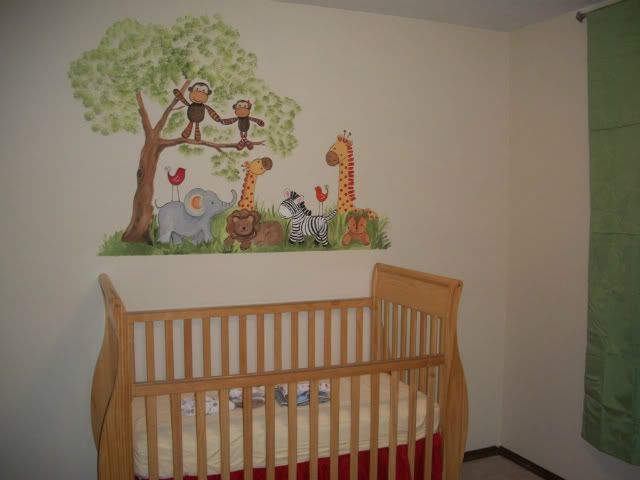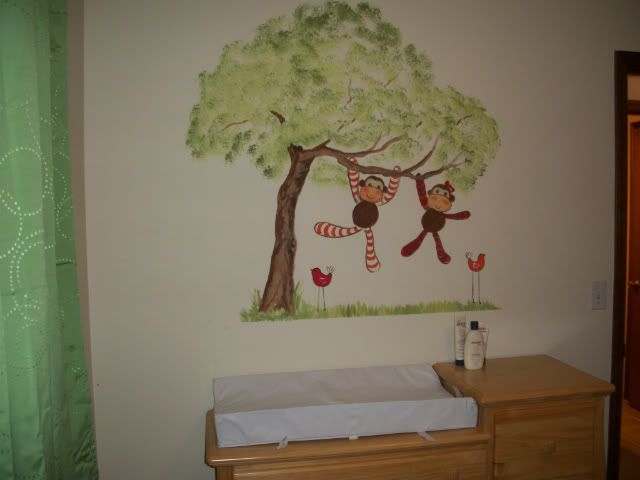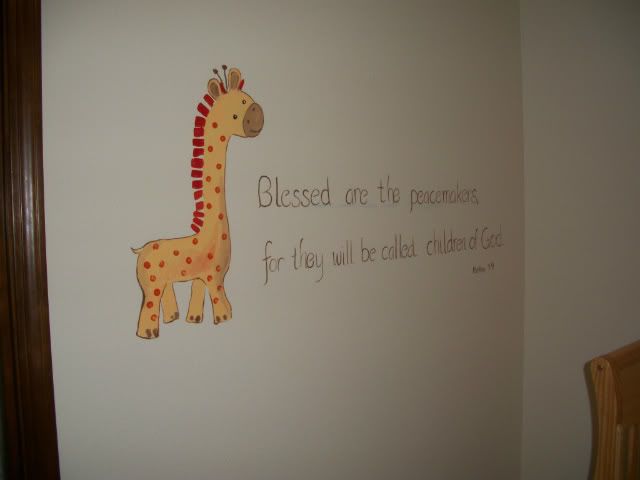 We have chosen life verses for our boys based on their names. Jonah means "peace"
DS's Room: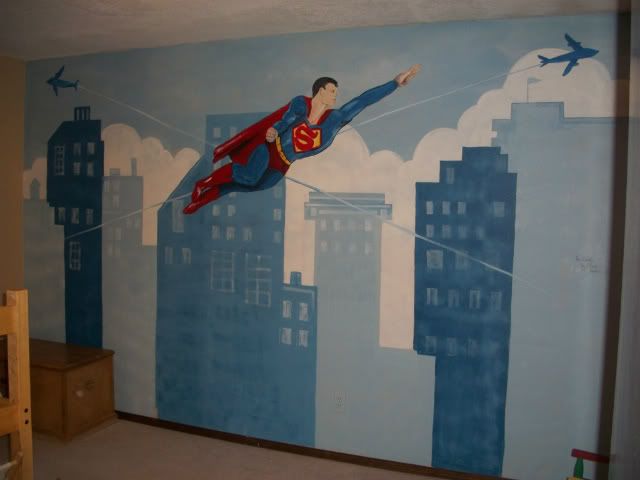 Caleb means "brave"