...well, pretty much! I'd like to get some blinds yet, and a crib skirt.
I'm super proud of myself, because this was very inexpensive to decorate!
Standing in the doorway...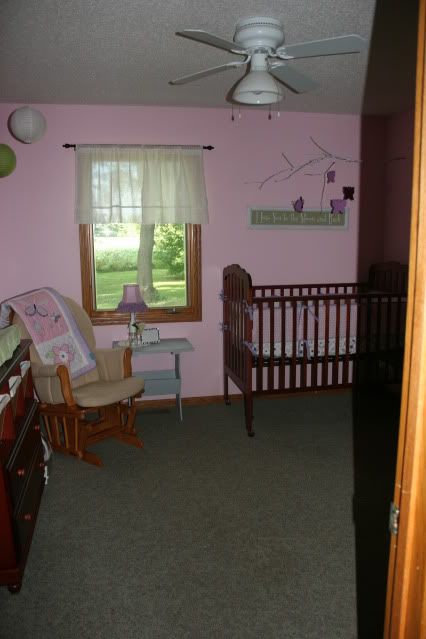 The curtains hung in my room when I was younger (again, want to get some blinds so it's darker for naptimes!)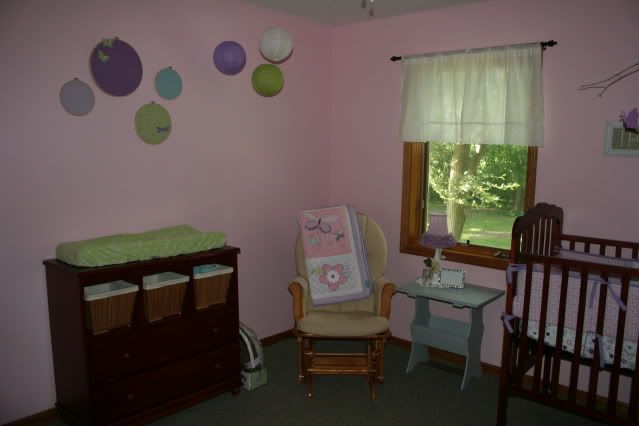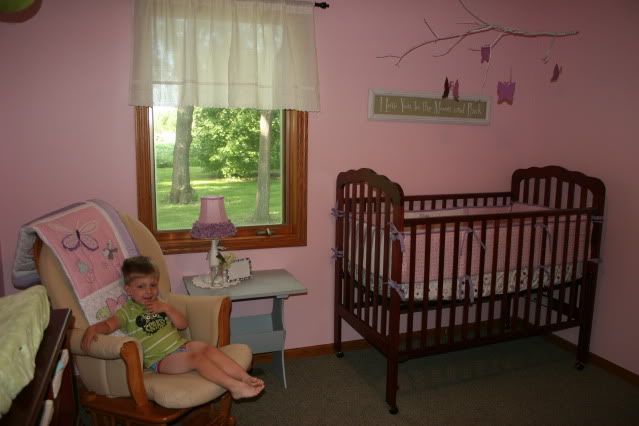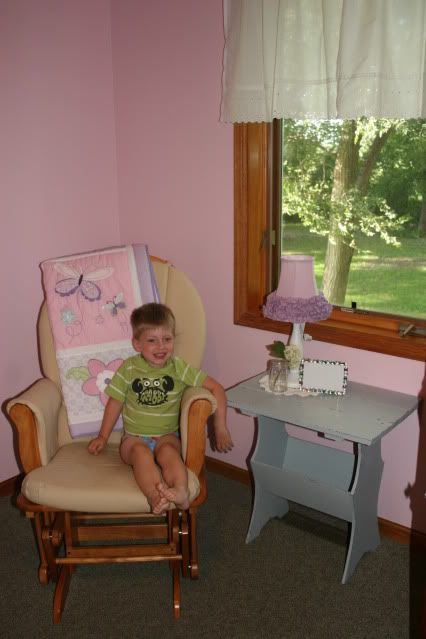 I spray-painted this branch and cut out the butterflies using my Cricut. I found the branch idea here: http://dearlillieblog.blogspot.com/search/label/nursery It's all hung by clear wire. I have a few more butterflies left to hang, but you get the idea...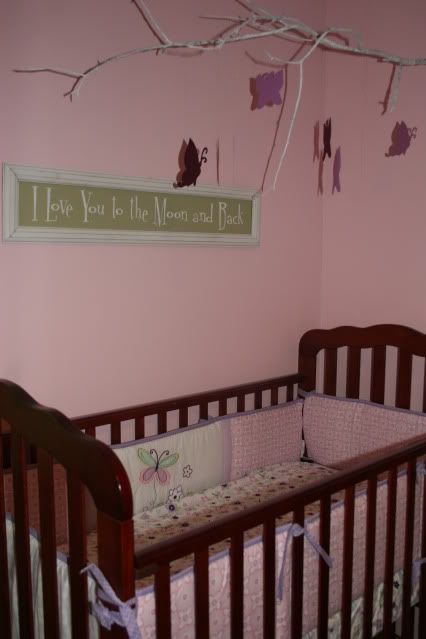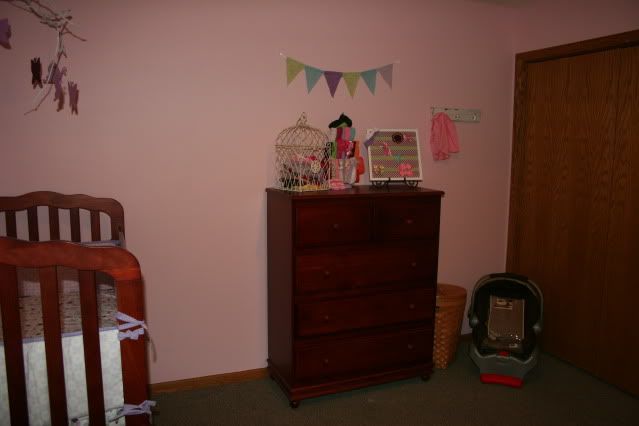 Her headband collection ( :help: ). Her hats are in the birdcage. I'm a knitter, and am obsessed with cute hats! We used the birdcage at our wedding for cards. I love that it's being used and not sitting in storage! I'm working on more hairbows for her collection. I bought a plain white frame, put a piece of coordinating patterned paper in it, and glued the ribbon in the back to hang her bows on. I made the fabric bunting w/leftover fabric from those circular things you see above the changing table (don't look at imperfections...it was my first time making a fabric banner!).