I've been suspicious for 3 weeks now, and have had a HPT sitting in the bathroom drawer for about two of them. Finally pulled it out at 2:30 this morning and confirmed that I'll indeed be joining you ladies for a Christmas baby.
Told DH with a hastily scribbled crayon-and-Sharpie Easter card.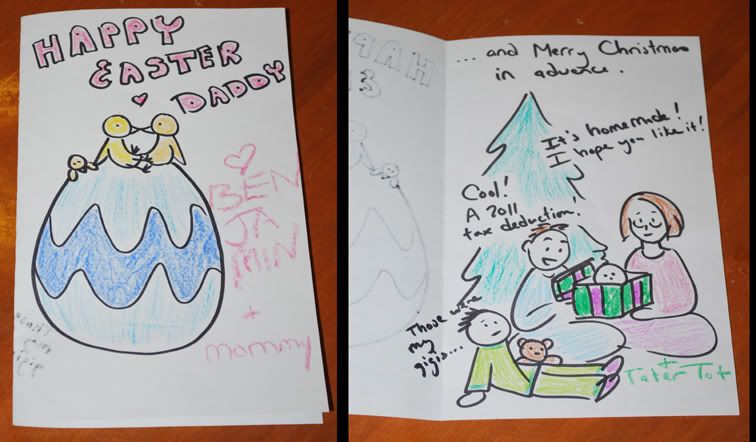 And, since I know lurkers love pictures of happy-looking sticks, here's mine...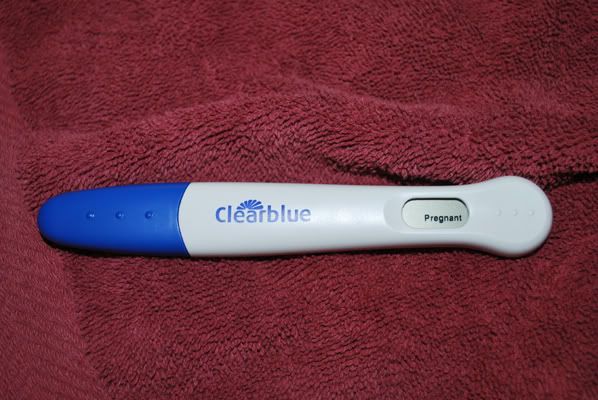 Pleased to be here!