Here is me at 22w3d, already looking ready to pop:

And here is Deacon this morning sleeping in my pregnancy pillow: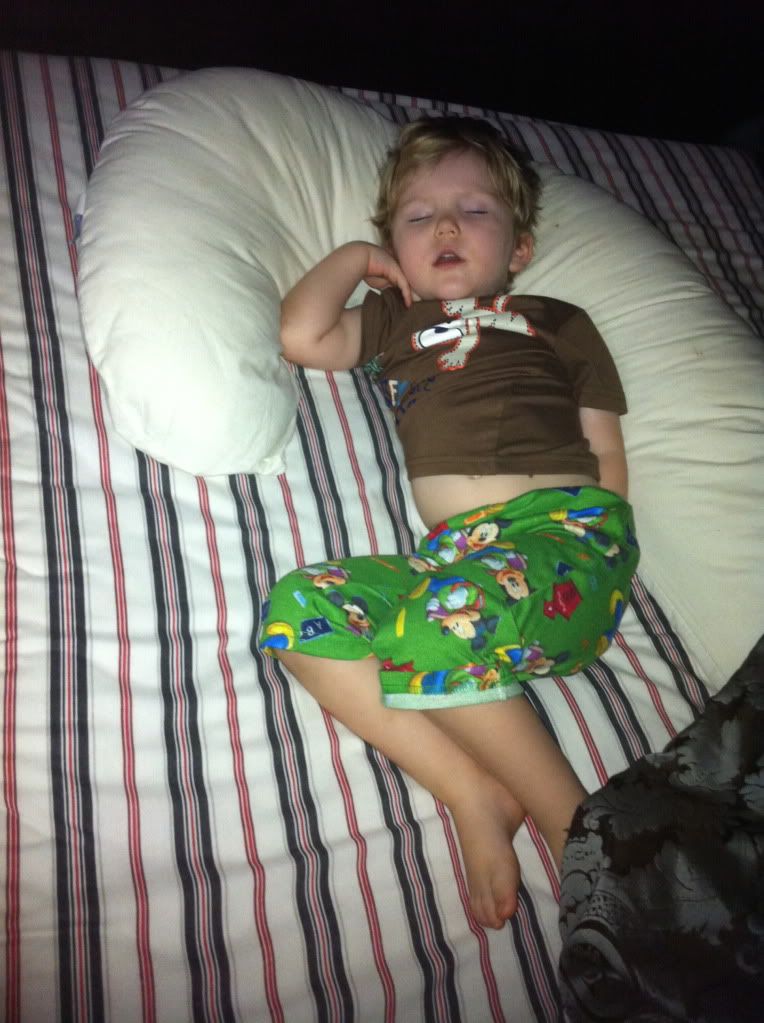 He lays with me every night until he falls asleep and then dh moves him to his crib. Lately he has been crying around 3 am for me and he lays with me IN the pillow. Talk about a cramped space - however, I'm loving all the extra love from him so I will worry about the drama of moving him to his own bed after his sister gets here.
This morning on the way into work/daycare he was telling me all the things that him and his sister were going to do. They are going to play basketball, play tag, play with his race cars...and he is going to share his pillow and his blanket with her so they can take naps together. He started to squeal a little and he said "I'm getting my own baby!!!" OMG - melt my heart! Then he started to whine and cry a little and said "I miss my sister :sad:" I don't think the pregnancy is going fast enough for him.