Went in wednesday morning for the dating u/s. I was a nervous wreck. The night before i couldnt fall asleep I was on the verge of throwing up b/c i had myself convinced its was twins. Twins run in my family with it being my fifth pregnancy, getting older, feeling huge, etc. Then that morning, I did throw up. I was a ball of nerves. Ack! The whole morning was awful for me. Our appt was at 1220pm.
But all was well when he put the wand on my belly. I sawjust one and the hb right away.
Baby measures one day ahead but i know my ob wont change the date unless baby measures one week ahead or more.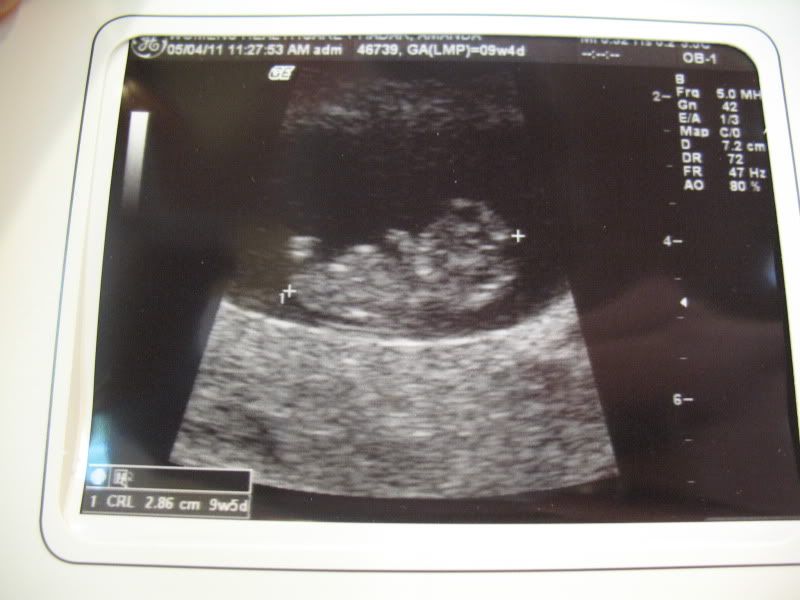 I got video too but i cant get it to work on the laptop. I'll try to post it later from the desktop.
SHE is sooo cute!