I was correct on my LMP and I am indeed 11 weeks. Ultra sound tech said I am due Jan 9, just 1 day off from my calculations. She said everything with baby looks great and we had a great strong heartbeat of 185
Baby wasnt moving around too soon, i guess he/she was napping but it was so nice looking at him/her and seeing its little heart thumping away
Checked out my tubes and both were great. I dont remember them checking my tubes with DS but oh well haha. I am guessing I just have a big uterus which doesnt shock me since I always measured big with my son, hence why i always had to many ultrasounds with him hehe. Tech said she will have the Dr make another apt in about 8-9 weeks to determine gender.
Here are a few pics of my little bambino...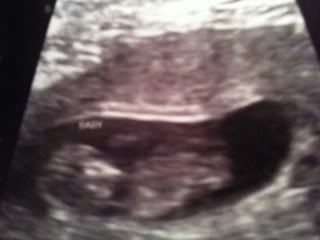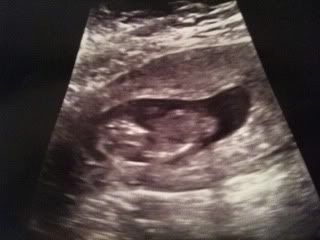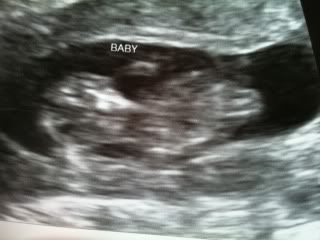 I see the 3 white lines in this one but im assuming they are nub lines hehe, i can wish though, right?! lmao.
I am sure being a c-section I will most likely have the baby in December so i will be in and out of here