......BOY
We are very excited. At the beginning of the pregnancy I did think it was a boy and then for the longest time now I have thought that it was a girl so I was very surprised.
The kids are excited. They liked going to the ultrasound and we're good for about 20 minutes before my MIL had to take them out of the room, so not too bad.
The tech didn't get good shots, and at my appointment after the Dr said they are going to schedule me for another ultrasound because they didn't get enough shots of the heart or spine. It is very hard to see and the baby looks really squished in there to me.
I'm wondering what that bump is in the middle of the frame, the ultrasound tech said it was a contraction. Not quite sure what that means, I guess I'll have to wait until the next ultrasound to find out.
Profile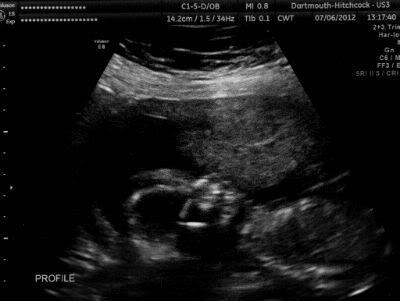 It's a boy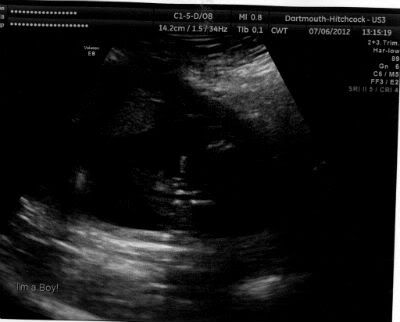 Face shot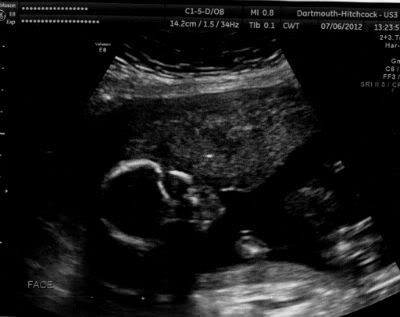 Another Profile