I SWORE after last month's chem pg that I wouldn't test early this month, and I really think I *could* have stayed strong, but the cycle ended up wonky and I didn't ever experience any fertile signs. I usually have OBVIOUS ewcm and just base my O on that. This time, I had nothing. So I started getting antsy and started POAS. Here's one from just a little bit ago, a mid-day urine. I have no clue what DPO I am, my ticker is just a guess.
8/30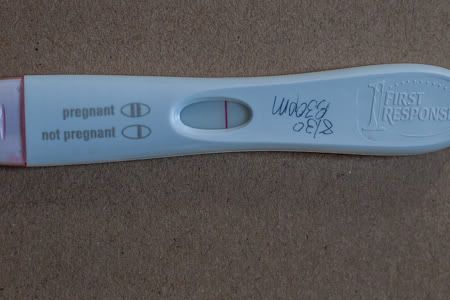 ETA: Forgot to note that the pic was taken within 5 minutes of peeing.
*Update 8/31*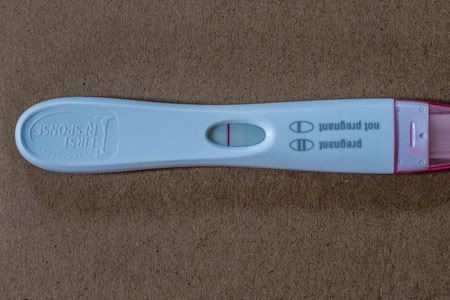 Oops, I took the pics in two different directions, but you get the point, hahaha... Sticky vibes appreciated.