You all kept telling me and I never believed you. Now I do, and maybe this will help convince someone else.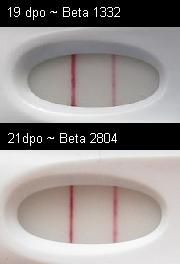 in person, the 19dpo line is clearly darker than the one from today, but my beta doubled as expected.
You ladies were right! You can't really trust the darkness of the line. And yes, the tests (FRERs) were from the same box.