I've heard that the further along after about 6 weeks you are, the more likely you are to get a negative pregnancy test or at least a lighter line due to different forms of hcg produced at different times in the pregnancy. I know that I've seen a lot of perfectly pregnant ladies freak themselves out because they've tested after about 5-6 weeks and the test lines weren't as dark as they had expected. So, since I am about 12 weeks and feeling like I've got this whole "Actually having this baby" thing nailed down, I decided to test and see what happened.
11w6d: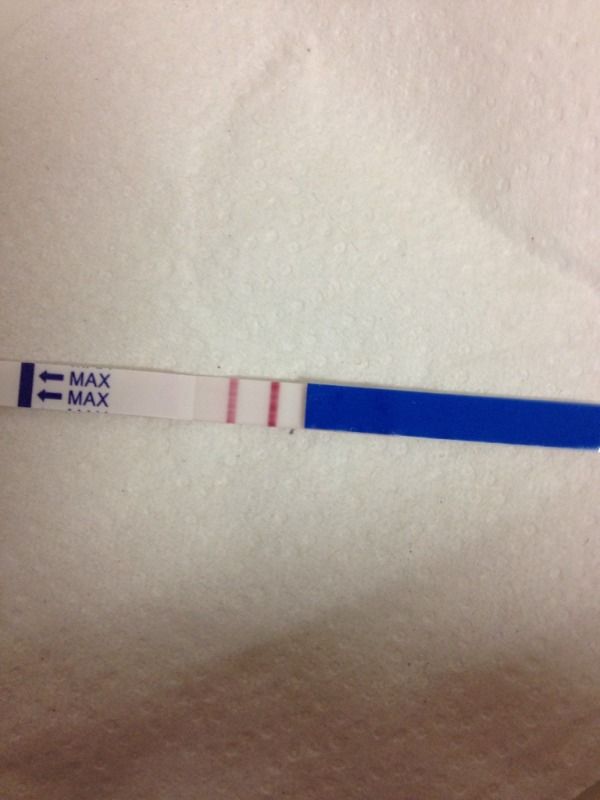 As you can see, while my lines are nothing to squint at, my control line is definitely darker than my test line.
When I was about 6 weeks along, I took an OPK to show off for Liz (same brand, although again, just an OPK) and the test line was waaaaaay darker than the control line. (see picture below)
About 6 weeks: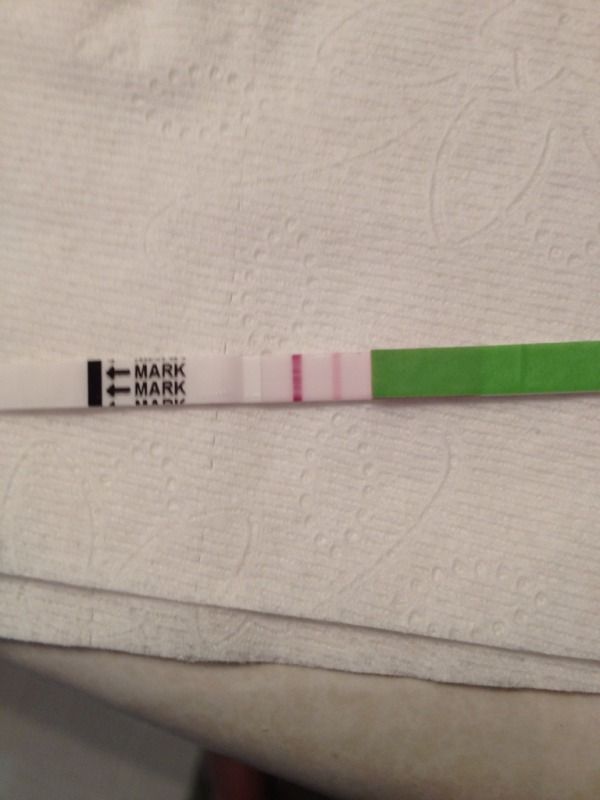 That makes me think that there is something to this whole "hook effect" thing.
So, in the name of science and reassuring your fellow pregnant ladies, I am hoping that other pregnant gals (any over about 6 weeks) will also take tests and post them here, so we can see if your test lines are lighter or darker than your control lines.
Please don't test on my account if it's going to freak you out to see a lighter test line.
I don't want to send anybody into a panic!
Only test for me if you are confident that baby is fine.
Thanks ladies! Hoping to see lots of examples of post 6 week tests for comparison purposes!