I think I'm like 11-12 DPO?
My cam phone sucks but the IC hpt definately has a pink color, the frer is such a small line I *think* it has color, it came up in like 2 min.. but I'm not sure if I could still get an evap that quick too.. or maybe two evaps at the same time.. sigh!!
PS. Dont mind the crooked line on the FRER... I took the test out to try to take a picture of it n then tried to put it back in and it didn't go in straight.. haha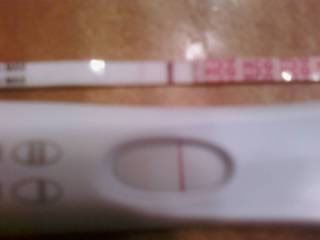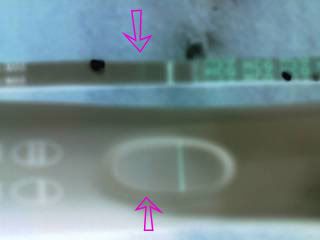 Do you see anything?? Be honest!!