x-posted
I feel like I haven't posted here in FOREVER!
Hope all is well over here and the babies are growing, happy lil two year olds. Hard to believe!
Copied from Jan. 09
Liam was such a delight. Last year and the year before were fun, but celebrating holidays through his eyes is such a complete and enjoyable feeling. It's something you don't really get unless you see it through the eyes of your child.
Dying eggs. Not too messy, because Liam doesn't like anything dirty or "ewwey".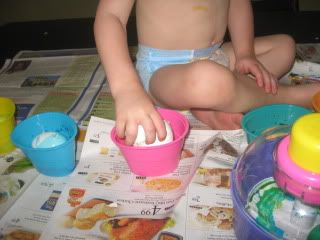 He squeezed a few. Why? IDK but he's a boy!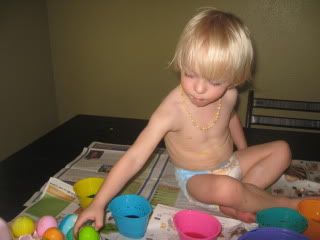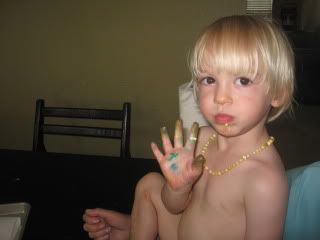 just a lil sample, Mom.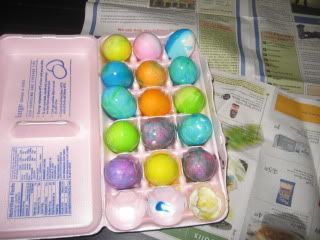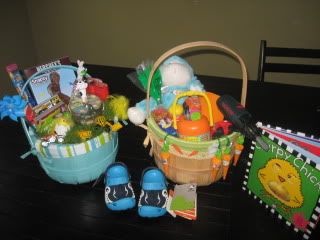 his baskets. The one on the left my mom made for him. She grew actual grass for his basket.

Bunny was feeling generous and brought a tricycle. And helmet.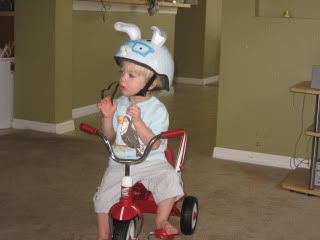 Hunting for eggs.