7:30 a.m. Rise and Shine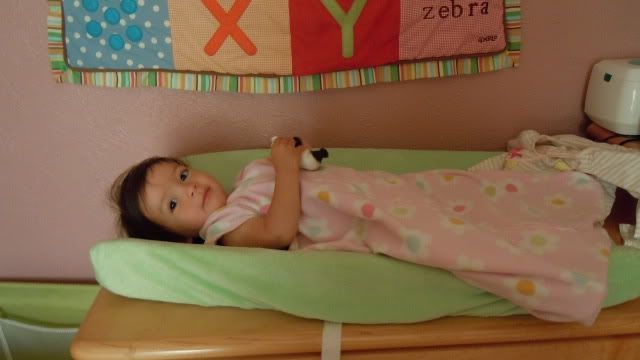 We start off with a diaper change, getting dressed for the day, then a quick nursing session.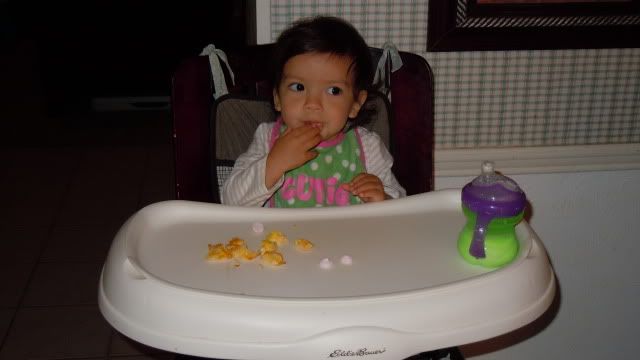 Cheesy eggs and yogurt bites for breakfast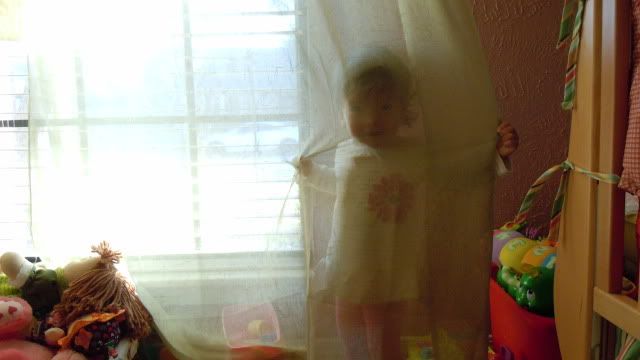 Playing in her room.... Where's Mila?

There she is!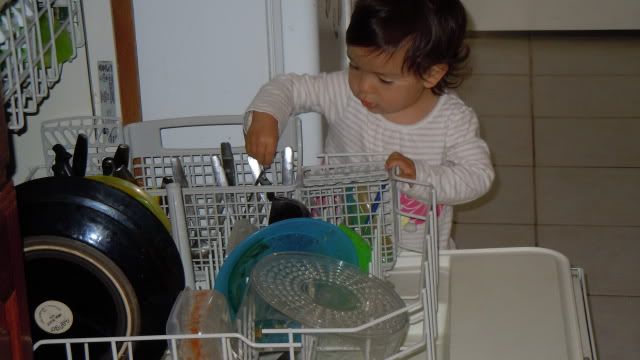 She loves to "help" Mommy do the dishes

10:00 a.m. Time for a morning snack. Cherrios should do it.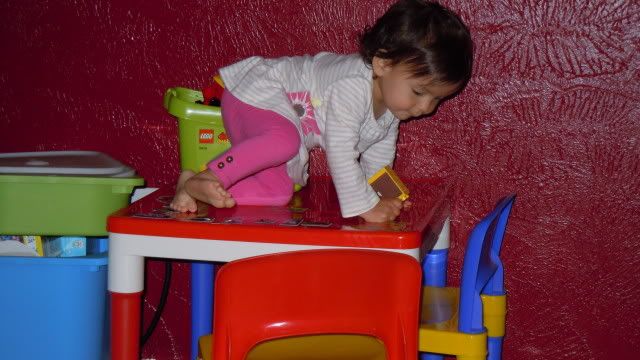 These days play time = climbing on everything in the house. Like her table.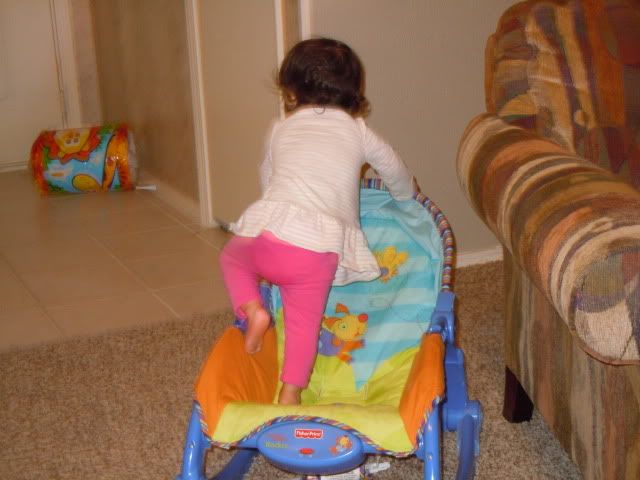 And her rocker.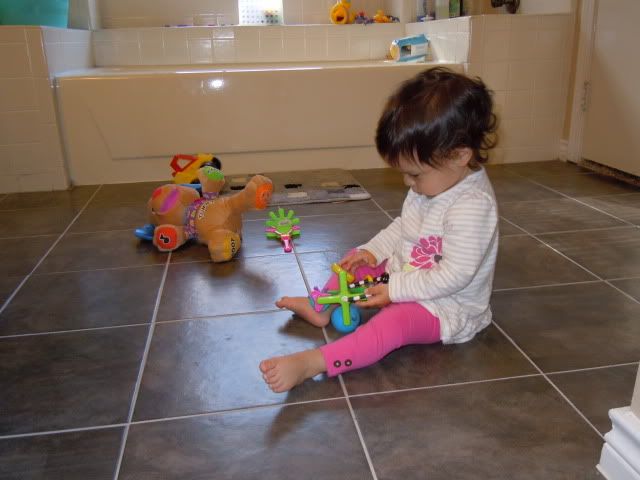 10:45 Playing with toys while Mommy takes a shower.

11:15 "Helping" big brother clean his messy room.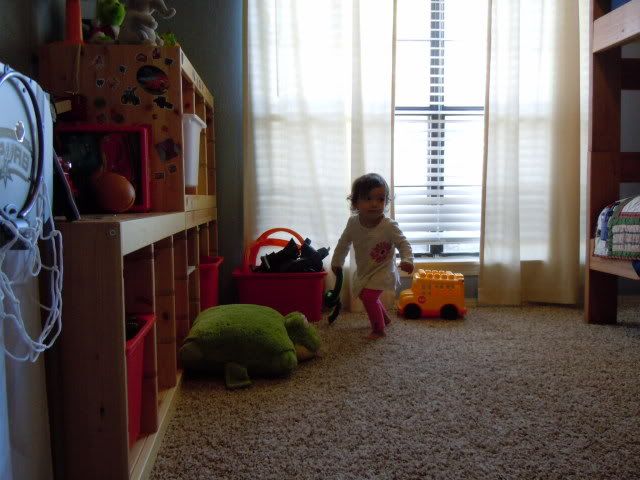 And helping to mess it up again.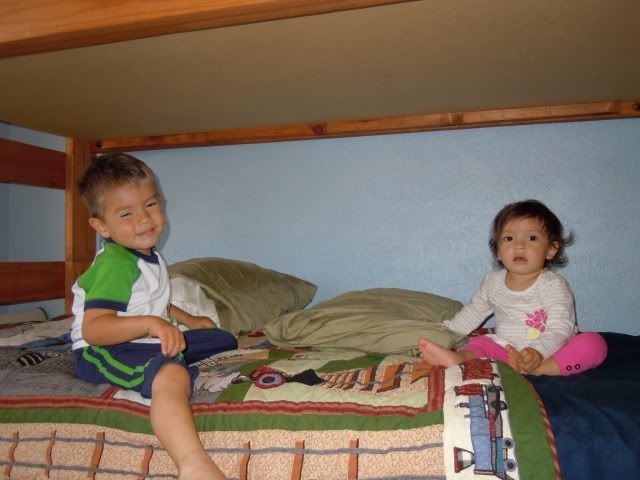 One of her favorite places to climb: big brother's bed.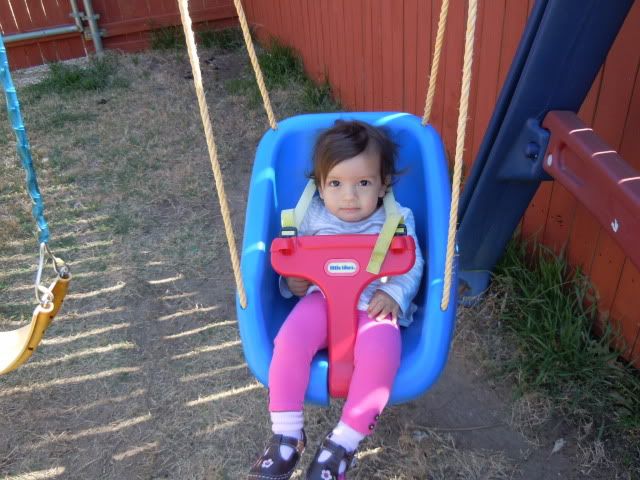 11:45 A little outside time

She loves playing in the sand table.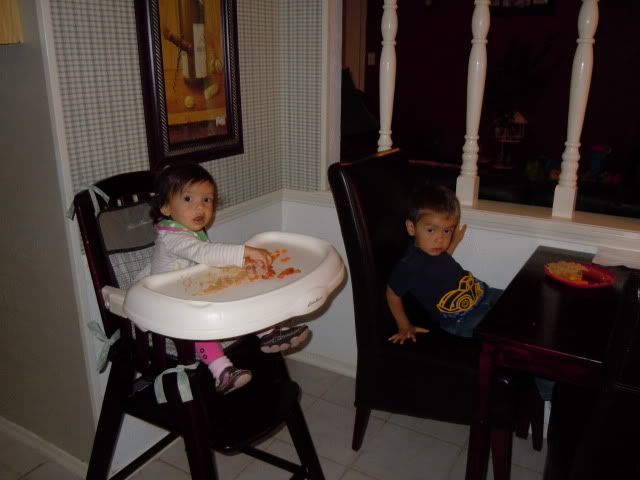 12:30 Buttery spaghetti noodles, hot dogs, and steamed carrots for lunch.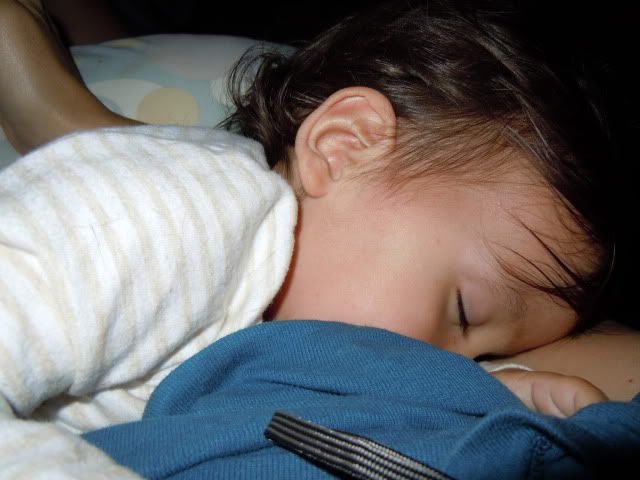 1:00 Nap time with mommy... she has to be nursed to sleep and then held for her naps. I don't really mind because I like the break.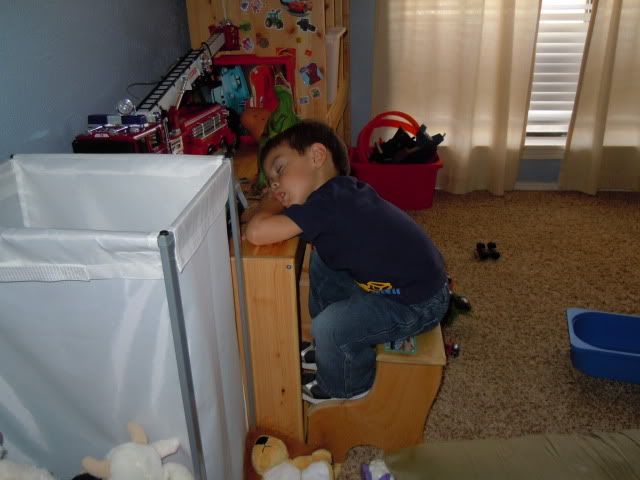 Big brother takes a nap too!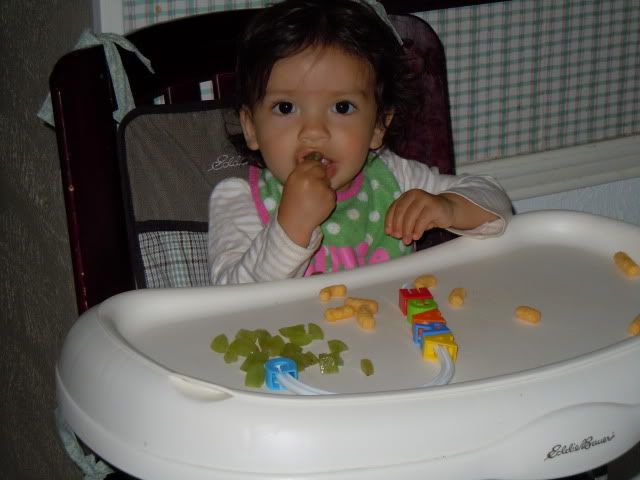 Grapes and crunchies for afternoon snack
2:30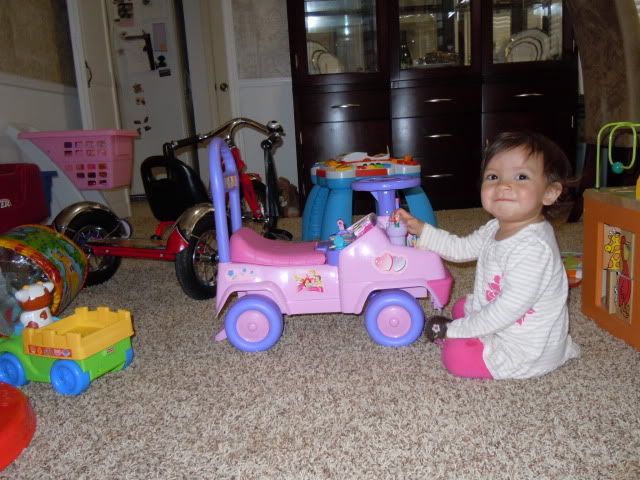 More play time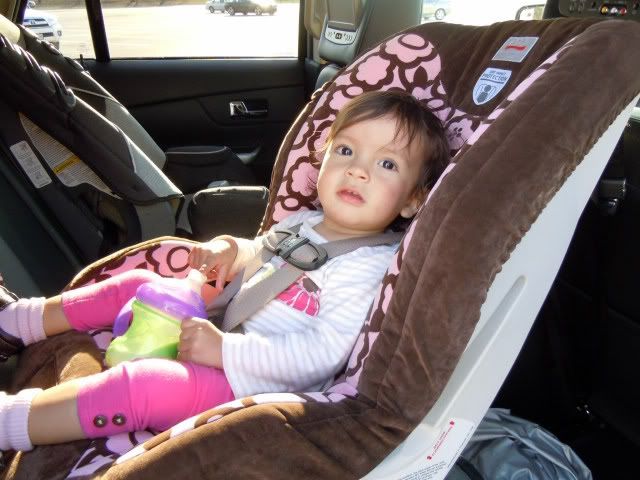 4:00 Time to head to the mall so Mommy can get her hair cut.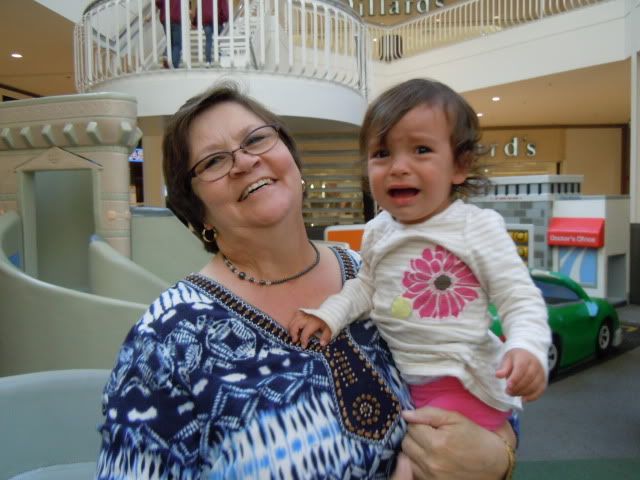 Grandma met us at the mall playground. Mila wasn't so happy about Mommy leaving.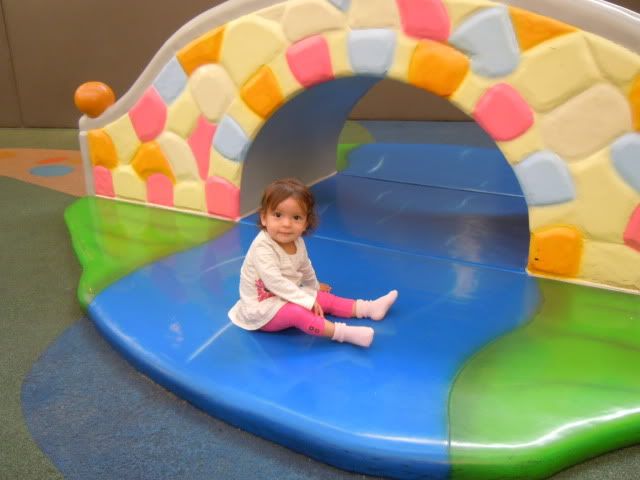 Play time at the mall.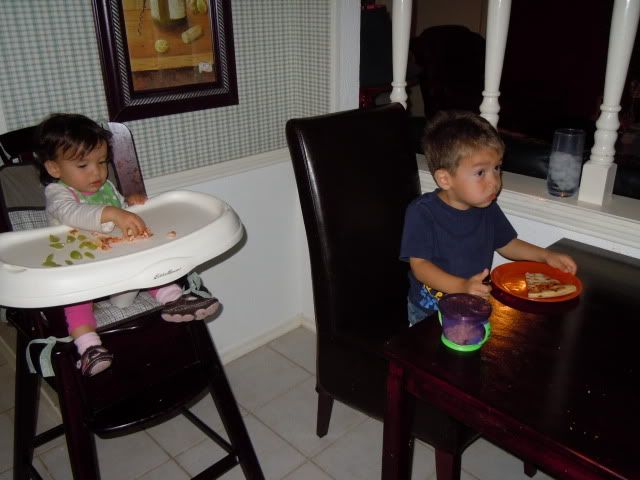 6:00 - picked up a pizza on the way home for dinner.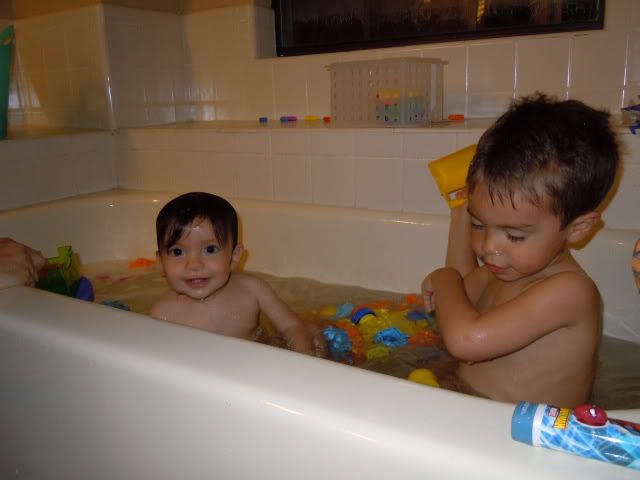 7:15 Bath time.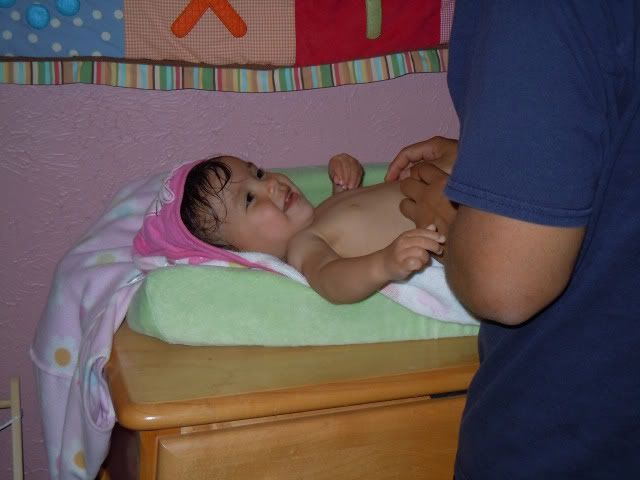 Daddy gets her ready for bed. Then story time.

8:00 All bundled up and ready for Mommy to nurse her to sleep.