Sorry it took me so long.
Right when I was getting ready to upload these I got really sick with strep throat. Blah. I hope I remember all the details. LOL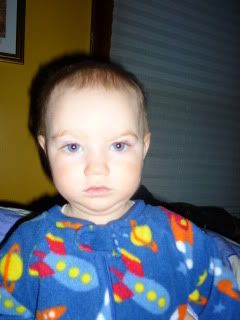 Good morning mom! I wake up grouchy every day. (Yes, he still sleeps with mom, almost entirely all night. We are working on getting back to the crib but he is one anxious boy.
)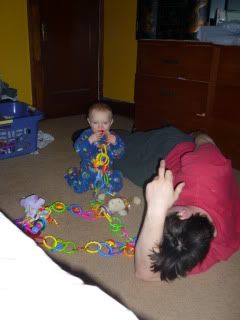 I play toys with dad. No, he's not flicking off the camera. But he's not very happy to be up either.

Poptarts? Yuck mom.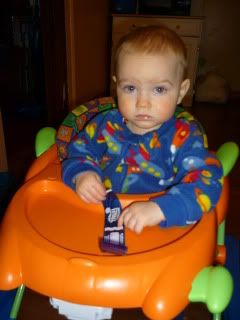 Playing with a water bottle while mom tries to eat something. Oops! How did I get that label off..... Mom's not too happy about that.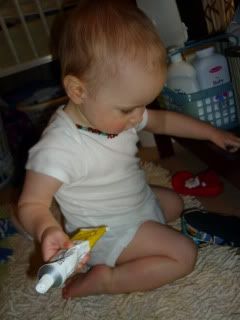 Time for a change and get dressed for the day.

I *think* this is my happy face. Look! Mom wrestled clothes on me!

Mom get's me ready to run errands. Not too sure about that.

First stop, Kroger.

Then we head over to Save A Lot where she get's this cool can of coffee for 4.99. I think I might be more excited than her.....

Then it's home for some lunch. I have meat, cheese, and bananas. I love the basics. Poptarts...... pfffff....

Dada snuggles up with me for a nap. I kinda love that guy.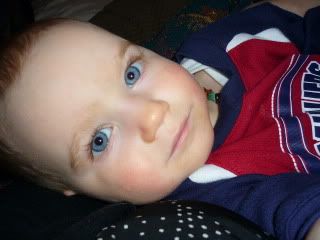 When I wake up I need mom. Or more like some milk.

NOOOOO! Stop touching me! Don't change my diaper! Nooo!!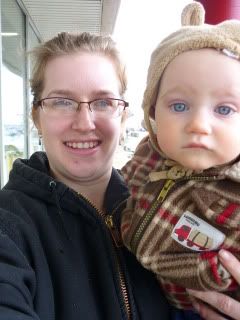 Mom and I pick up my granny and head out for some more shopping. Don't these two get bored with it?? Sheesh! I sure do.

They strap me in this hideous yellow cart to look at chairs. Wooo.

Hi mom! We're at the mall here where I ate a pretzel and some chinese food. Please don't yell at mom for feeding me bad stuff. Blame granny.

We finally get back home where I can play with my favorite toy. A paintbrush.

Then I wrestle my dad and brother. I tried a piledriver out on dad. He totally lost.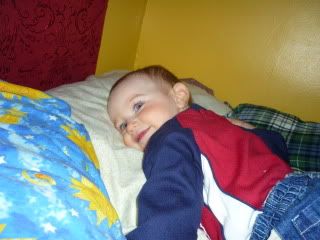 Mom cheers when I start acting sleepy.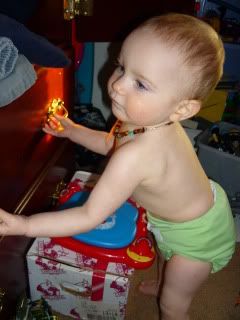 I get a changing again.

And play a little drum solo before getting dressed.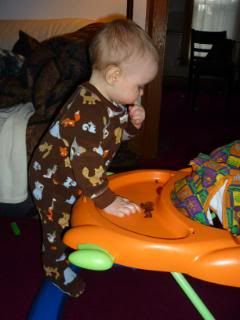 Mmmmm, before bedtime snack.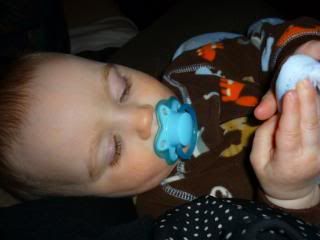 I watch some cartoons and snuggle my blankie.
But then.......
Psyche!! I poop my pants and have another snack with brother.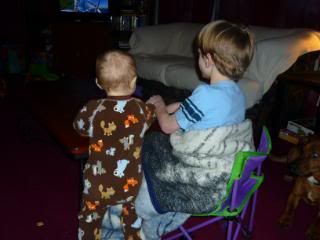 Ah. Finally.
Thanks for looking!