From our family to yours!!!!:fairy:
XMAS eve...the boys thought they weren't getting nothing because we didn't put gifts under it until that night!Julia's first princess dress DH GOT IT FOR HER!
Julia opening a gift...she's wearing a Christmas night outfit that has been worn by all the boys on their 2nd Christmas...kind alike a tradition!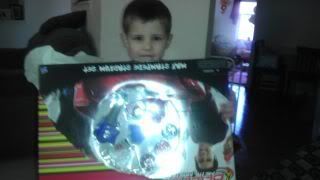 My oldest with his fav gift...his beyblade battle arena and beyblade stuff!
My second son with his star-wars figurines.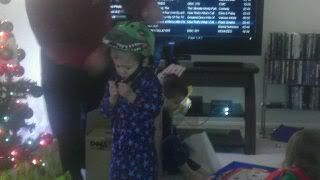 my youngest son with his dino helmet...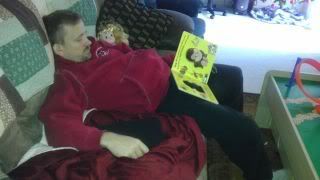 Tired daddy who stayed up late and slept on the couch guarding the gifts