So for halloween I went as a cat and painted my belly like a fishbowl; which was hard because I was doing it in a mirror and lets just say my artistic skills are lacking when I cant see what I am doing lol!
Anyway here is my 26 week painted belly! [Idk why they are all so small I'll fix it tomorrow!!]
The beginning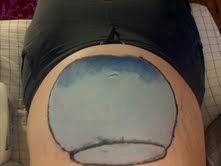 After an hour of standing in a mirror and breaks to let the paint dry

Ta-da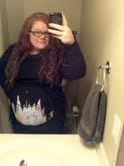 Close up of belly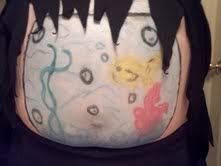 Now its your turn!! Lets see those tummies!