We had our second scan today. Rowan is still a boy (: I said it would have SUCKED if he shapeshifted into a girl because we just got rid of the last of our girly stuff. haha
He weighs 1.5 lbs and super long! He finally showed us his whole face, and he looks JUST like Kay at her U/S! Same nose and mouth and daddys big forehead. He was laying transverse and I knew he was because I felt him do a super flip last night from sitting like buddah to laying down. Then during the U/S he went from his head on my right to his head on my left and 90% of the time was facing my back and would occasionally face up towards my chest.
-Kidneys-a little small but functioning well
-Heart-small spots still there most likely tiny holes but the blood flow is not interputed [will find out the full results next Monday]
-Head-Big ol' noggin on this kid lol. :eek:
-Body-Measuring a week ahead
Over all we have a healthy little boy who may or may not have a small hole in his heart and 2 calcium deposits on his heart as well but the HB is still strong and if he needs surgery it most likely can wait until he is a few weeks old!
We are so happy and now that we know what to prepare for I feel much more confident!
Tootsie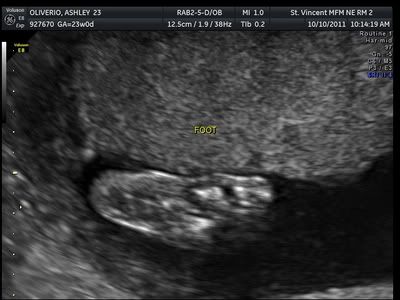 Still a BOY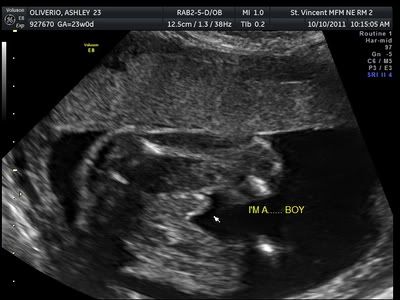 Sleepy boy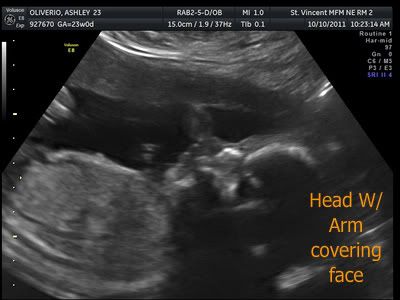 Sucking Thumb/Wrist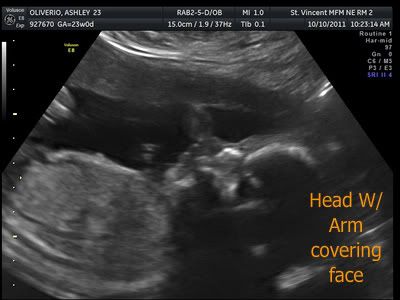 Profile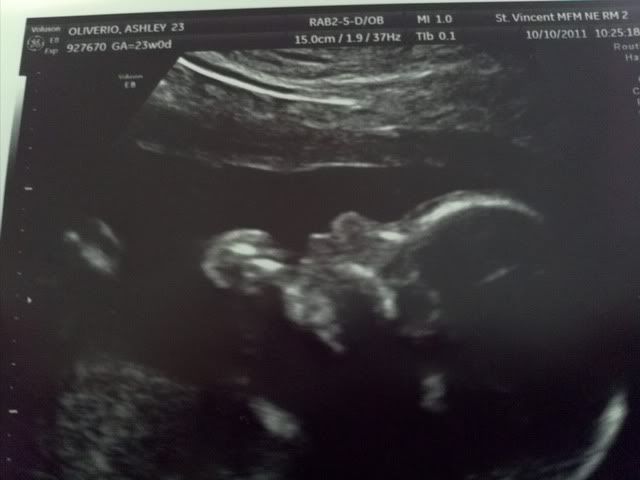 Sucking Thumb 3D

Smiles!