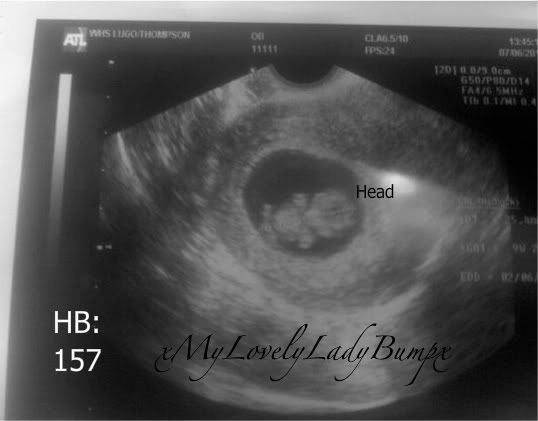 My beautiful little olive!! I am sooo in love!
Appointment went wonderfully! Due date was changed to February 6th Which puts me at 9weeks 3days (: Got to hear the heartbeat which is now the current soundtrack of my life since I used my phone to record it and its now my ringtone lol
My blood pressure is already high UGH but they gave me meds and new prenatals. I had my blood drawn again today for more tests. Pap next time around and another u/s at 18 weeks. They are all for my giving birth naturally and already set me up wth the lady who runs the birth center they have at the hospital!
My next appointment is July 26th.