So I just had to share! DH wanted to be sure and get as much done on the nursery before he left to be back in school since he won't be back permanently until December. We don't know the gender yet, but I mentioned on here that when I got preggo before in 2009 we bought a furniture set before I had my m/c. Plus, I wanted to paint the room in a gender neutral color anyway and just decorate once I knew what we were having. Well we finally did as much as possible before knowing what we're having, and I wanted to share!
DH getting ready to paint the accent walls, after he had to put THREE COATS of primer on the walls to cover the hideous hot pink paint that was on there.

DH Painting...apparently I don't do it right
Our puppy supervised...which mostly means he stared at the dogs next door

My dear brother actually LOVES assembling furniture, which is a great relief to DH, who HATES it, lol! So he was assembling while DH was painting. I was so excited that the furniture was ok after sitting in storage for two years

DB showing DH how it's done!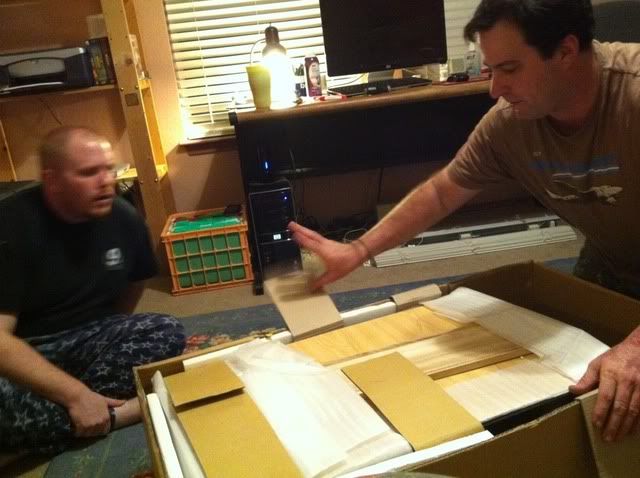 I thought this was cute, a heart DH put on the wall before painting that area

Did I mention DH hates assembling?

Thank goodness for my bro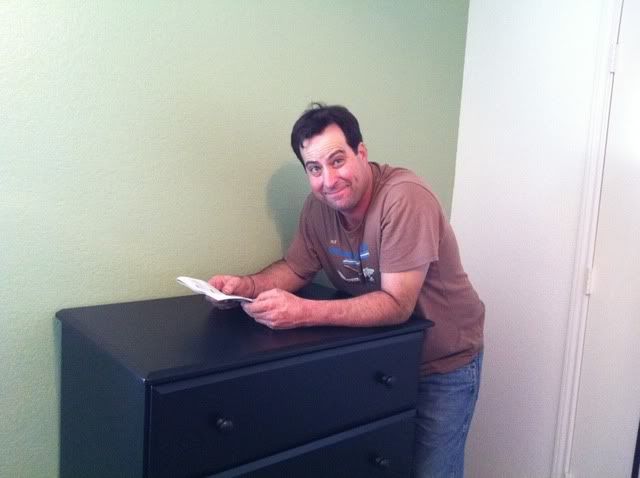 And...assembled!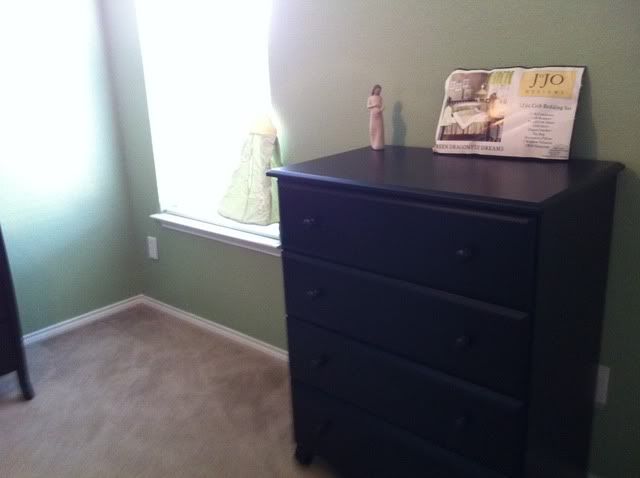 So excited!

I'm thrilled the furniture was ok, and my brother says it's really well made and sturdy, which is wonderful. So.........now we just wait to see what we're having!
Sorry for so many pics, just wanted to share!