31 Weeks and 1 day!
Ultrasound was fantastic. Everything looks great. He's growing alot!
4 lbs. 75% percentile for weight, 76% percentile for height. HB 150bpm. Long little legs and a distinct little face. Definite good growth for the last couple months, despite my nonexistant weight gain.

We actually got a 4D face image too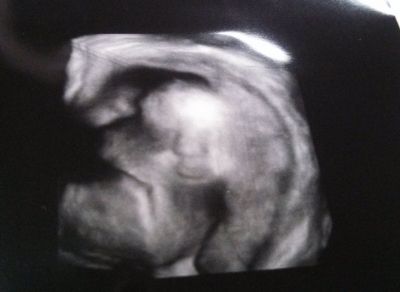 Then I had my dr appt. I had gained ONE pound lol (i have no idea how. I've been eating enough holiday crap for 8 people). She is pleased because this puts me a pound above prepregnancy weight. I'm not losing, and with the great growth for the baby, she's happy.
My blood pressure is still below the limits she put on it.
Me last Thursday: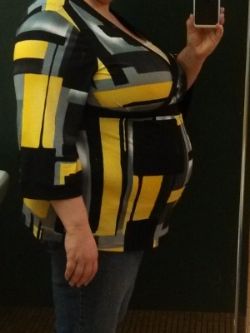 So all in all, a fantastic appointment!!