I don't even know what to make of that. I have never ever had spotting with any of my pregnancies. Including the loss. It certainly wasn't much. Just a little bit of pink and brown on a piece of toilet paper. And I'm trying to be rational. But still upset.
At least my ultrasound is at 3. I'll know then one way or the other.
UPDATE!
They did the ultrasound and found a very healthy little bean!! My due date was off (like I thought it would be) and now has been moved to March 1! (does that mean you'll kick me out of here?? lol)
HB rate of 129 which they said is perfect (the hb last time for my loss always measured very low). They said avg at 7 weeks exactly is 126. So yay!!
No more anything at all when went pee either.
And here's the worst, blurriest pic possible: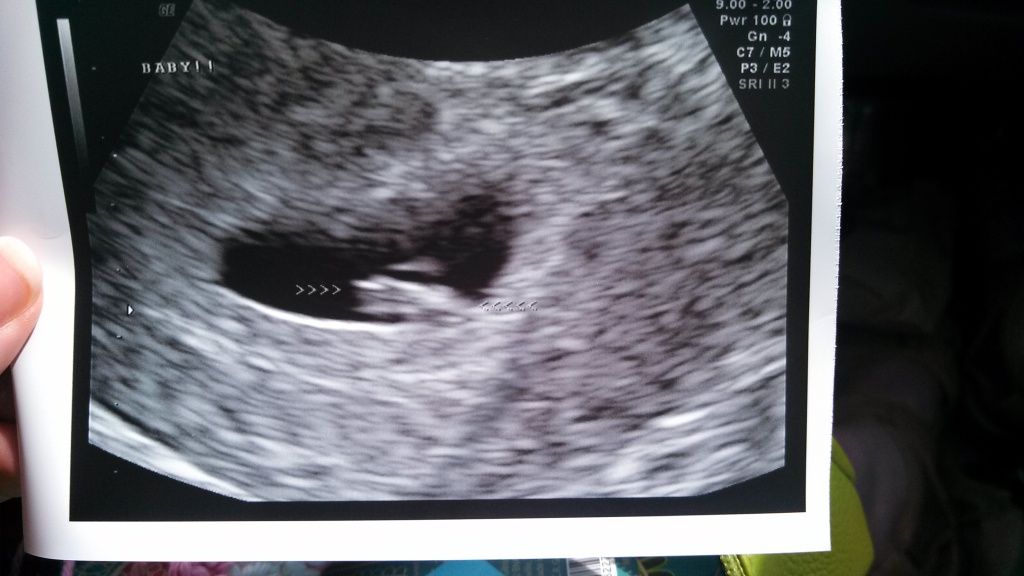 But I love the pic anyway. ( you can kinda see she's sideways with her feet toward the left?) Feel so amazing right now.